Winston Watusi
Music Plus
Gigs. Next weekend. Damn, but there're a lot of them...
Starting on Friday (September 13) we once again find ourselves at The Jam Factory. It is a popular spot for, I think, three reasons: it is small, which means that even a crowd of 20 or 30 looks good; it is not expensive to hire; and there is a crippling lack of decent venues in Tauranga.
That means every small touring act that can harness enough grant money to subsidise a (probably) loss-making tour is heading there.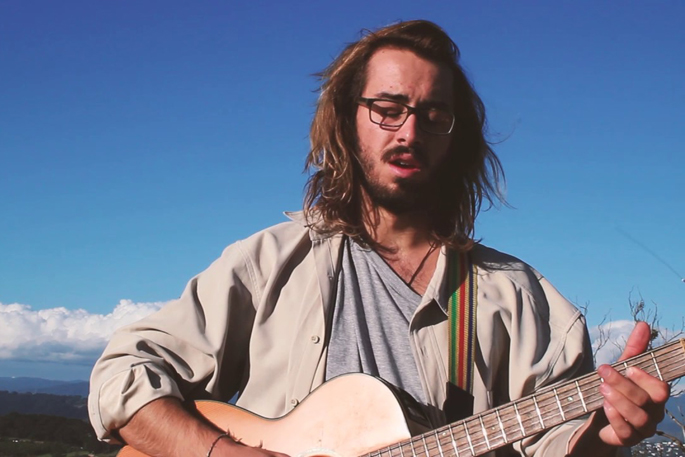 Case in point, Friday's act, the rather unusual Solomon Crook.
Back in 2015 a Coromandel student wowed crowds at the national finals of Smokefree Rockquest with his unique voice and carefully crafted songs. That was Solomon Crook, who eventually placed third.
Four years on he is now based in Wellington, and last year released his debut EP, Abandon Adolescence.
Now a new single has followed, Rise, and he's bombing round the North Island to let people know along with a five-piece band. He certainly has a distinctive voice, an oddly other-worldly baritone.
Check out Spotify for a better idea.
Playing support will be local singer Adam McLean, who also made his start at Smokefree Rockquest, playing drums as a ten-year old. He's now a teacher and accomplished musician playing in a band, a duo and solo, original songs and covers. Things kick off at 7pm, tickets are $15 via www.eventfinda.co.nz or on the door.
Saturday jazz
The next day, on the afternoon of Saturday, September 14, there's a jazz concert in the X-Space of Baycourt. This is under the auspices of the Tauranga Jazz Society and should be a blast for lovers of mainstream jazz.
The day's highlight will be a tribute to the great Bobby Hackett.
Bobby Hackett was an American jazz musician who played trumpet, cornet, and guitar with the Glenn Miller and Benny Goodman bands in the late 1930s and early 1940s.
His mellow tone and melodic style offered a contrast to the brasher Dixieland-oriented trumpeters.
Although initially called "the new Bix", he quickly developed his own sound and as well as playing with Miller and Goodman did a stint with the Casa Loma Orchestra and then became a studio musician. He notably appeared at Louis Armstrong's 1947 Town Hall Concert. In the 1950s he was a star on Jackie Gleason's commercial but jazz-flavoured mood music albums. He also recorded several times with Eddie Condon and Jack Teagarden.
Taking on Hackett's trumpet duties is one of Tauranga's finest jazz practitioners, cornet player Brian Geoghan. Illuminating a little history will be narration from Woody Woodhouse, while Brian will be backed by John Nicholson (sax, clarinet), David Proud (trombone), Harvey Win (drums), Murray Mason (bass), Leith Milson (keys).
The very impressive TJS jam band will kick things off (featuring the likes of Liam Ryan, Wayne Melville and Jeff Baker) along with singer Kate Martin and the Cleanwood Horns, performing jazz standards from Billie Holiday to the Crusaders. Doors open at 1:30pm, tickets are $20 ($15 for TJS members) from www.tiketek.co.nz or 07 577 7188.
...And more
Okay, almost out of space. Got a bit carried away with the jazz show. Also on Saturday, try these:
4pm at The Light House in Mount Maunganui: Music For Meditation – classical raga music from India.
This follows a sell-out show in July and promises both "Music for Meditation", a 45-minute set based on Indian classical raga, then, after the intermission (chai will be served – yay!), chanting with Shukdev Madhur and local guest performers. Tickets are $25 from www.eventbrite.co.nz or 027 464 0691 ($30 on the door if available).
And down at the Barrel Room on Wharf Street, Mike Garner and Warren Houston will be playing the blues from 6 till 9pm. No charge.
That night it's either the Jam Factory again for Auckland's Those Lethals (Once described "the love-child of Fleetwood Mac and Tame Impala", an indie band with swirling guitar noise, dreamy synth layers, driving bass-lines, and emotive lady vocals) or out to Totara Street at the Mount for AutoMatic 80s, a very popular covers dance show featuring music from guess what decade?