Winston Watusi
Music Plus
Greetings from lockdown. We're all in the same boat now...
I got in early, going into self-isolation 30 hours before the entire country after picking up the youngest Watusi, who had wisely decided to escape Australia and come home to hunker down.
That's what we're doing, keeping our fingers crossed, planning for the worst and hoping for the best. On the bright side, with the rain earlier this week green shoots are at last bursting through the arid desert of the Watusi Country Club lawn.
But nothing takes away from the reality of this terrible situation. I have no idea how long this column will continue to reach you; there is something alarmingly apocalyptic about the entire country being locked down. It's like a cross between Sleeping Dogs and The Quiet Earth. (And, on that subject, both of those are both good slices of classic Kiwi cinema, most likely on some streaming service near you...)
As must be obvious, there's not a lot of live music out there to preview or review, but the music world never stops. Social media is a real boon here – assuming it's not spreading baseless rumours – as there's a lot of stuff happening on-line you can plug into. I'll look at some of the options in upcoming columns.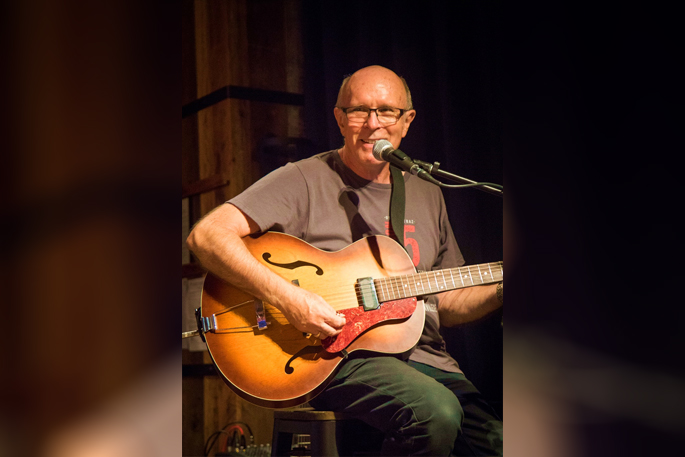 Mike Garner.
New music
And there's still music finding its way into the world. Mike Garner, veteran bluesman resident in Papamoa, has just unleashed his latest album, Don't Mind The Rain, and has pulled out all the stops, partly to give this a shot at the Japanese market where people apparently still buy CDs. It's a truly international offering featuring musicians not only from here but also England and Japan.
Mike has taken an "it takes a village" approach, recording at both Welcome Bay's Colourfield Studio and The Boatshed in Whakamarama and utilising a wide range of musicians.
I suspect Mike gets taken for granted a bit round here, given that you can see him for free at The Barrel Room and elsewhere with his duos, one with drummer/percussionist Warren Huston, one with multi-instrumentalist Robbie Laven. He also plays in old-timey outfit The Bay City Ramblers and has long had an electric blues band. Musicians from all of those feature.
Don't Mind The Rain is a laid-back album of easy-listening blues. Mike is not aiming to reinvent the wheel here but instead gives an overview of the many blues styles he is expert in, from his own tunes, occasionally country-inflected or with a dash of New Orleans spice, to four well-chosen old blues obscurities. Actually, one is Muddy Waters' Blow Wind Blow, so not all that obscure, but it gets a concise heartfelt outing that fits in well.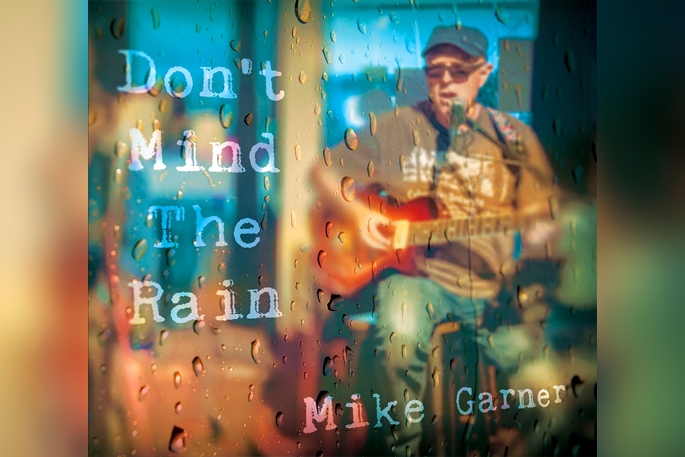 Variety
Musically, there is plenty of variety, with Mike enlisting two players he met while playing in Japan. They provide colour and pizazz, particularly pianist Lee Kanehira, winner of the Chicago Blues Festival's inaugural blues piano prize in 2018. She cuts loose on The Cool Boogie Woogie and dips into Professor Longhair's bag of riffs for She Likes To Dance, a tongue-in-cheek ode to musicians' legendary aversion to dancing.
That song also features a superb guitar solo from Mike's son Paul, a very highly regarded London-based blues player, but most lead duties fall to Mike's agile slide guitar and the other Japanese recruit, Shun Kikuta, who for many years played with the legendary Koko Taylor's Blues Machine. He provides sensitive accompaniment on the delicate title track and cuts loose on Do Something Right and Didn't Have To Say That.
The album is a mixture of electric and acoustic blues and several highlights come on the latter: Let Me Lay It On You is a melange of acoustic slide guitar; Doggone My Good Luck Soul gets a cool texture from Warren Houston's washboard rhythms; and perhaps the sweetest moment of all is twin mandolins – both courtesy of Robbie Laven – soloing in harmony on the album's delightful closer Sugar Blues.
It's a very accomplished, very enjoyable album, not available on Spotify but easy to access on bandcamp via https://mikegarner.bandcamp.com. If you like the blues you should.