Winston Watusi
Music Plus
The floodgates have opened, the damn has broken, the cows are coming home to roost.
Yes, it is again all on in the live music scene. Bands are frantically booking gigs, venues are filling up, and once again it's all go. It's also freezing cold and mainly raining and not exactly welcoming to those wanting to get out to a show. Them's the breaks.
And with this influx of really quite interesting music heading your way I thought I'd take a quick run at the next couple of weekends and see if I can find something that may be of interest, while trying not to present another thinly disguised listicle.
First though, another instrumental has just dropped from the tireless Sean Bodley. His plan to release eight singles before the end of the year seems well underway as this is number three.
He also said that they would be in different styles and moods and proves that here by moving into new territory with a Celtic-styled rocker, a sort of lost Thin Lizzy instrumental (even the harmony guitar lines hint towards a little Lizzy).
Cliffs of Moher is another impressive piece of work, one that guitarists everywhere will be wanting to check out. It's on Spotify and elsewhere and easy to find at: https://www.youtube.com/watch?v=eQVi9U97doU.
OK. Gigs. Lotsa gigs.
This weekend
First let me rush through a few for this weekend, then we'll look at next, because three things of interest occur this Saturday night.
At Totara Street the high-flying Summer Thieves are coming to town on a six date tour to coincide with the release of their new EP, Bandaids and Lipstick, which includes fun anthems Hands and All I Want as well as the band's new single Ocean Baby. It's a bit rootsy, a bit hip-hop, a bit R&B and a bit rocky.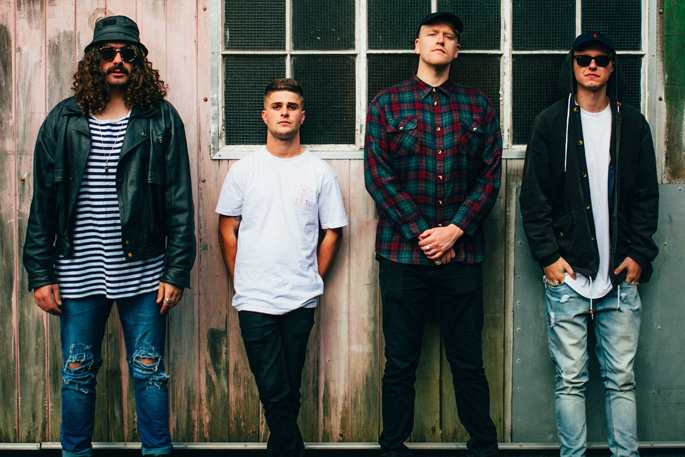 The band (which includes guitarist/keyboard player Izzy Bones, also known as Dylan Israel, son of long-time local musician John Michaelz) has been making waves with repeat performances at Rhythm & Vines, Bay Dreams, Rhythm & Alps and Raglan's Soundsplash. They've opened for hip-hop stars Macklemore & Ryan Lewis, Hermitude, Australia's Sticky Fingers, Peking Duk, and Ocean Alley as well as local heavyweights Six60, Katchafire and Sons Of Zion.
Tickets are $30 from eventbrite.co.nz and the show will also feature support from LA Women.
Meanwhile, down at the Mount's Astrolabe restaurant one of the original Kora brothers, Laughton Kora will be delivering the sweet vibes of dub electronic funk. Expect synth sounds with a geek set-up ready to blow up everyone's minds, and support from Matthew Buxton, Regan Perry and DJ Mike Julian. It's free and kicks off at 6pm.
Third thing: Mike Garner is back at The Barrel Room playing the blues, this time in a duo with multi-instrumentalist Robbie Laven, kicking off at 7pm with no charge.
Next weekend
Looking ahead to next weekend, there are a couple of unusual things coming up.
On Friday 24 over in Rotorua, Michael Barker, drummer/percussionist extraordinaire and founder of blues rockers Swamp Thing is presenting a solo show in the slightly unusual surrounds of the Level 13 Theme Rooms and Costume Hire (at 1141 Eruera St).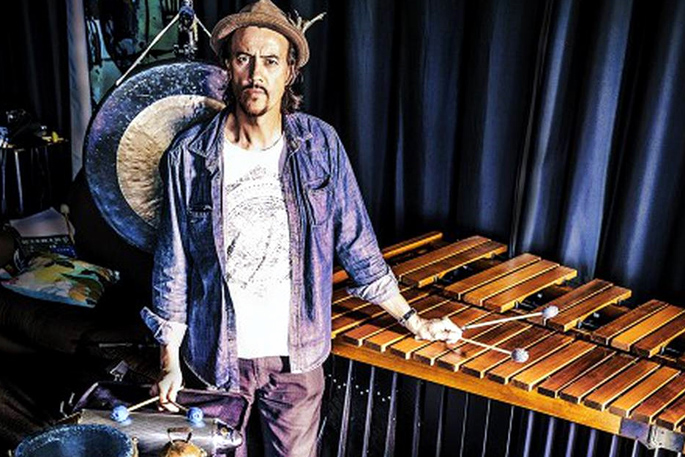 Called "Michael Barker - Marimba Guitar and Voice" this will be a change for a man whose unique drum and percussion style has seen him record and tour with artists such as The John Butler Trio, Neil and Tim Finn,Split Enz, Dave Dobbyn, Bic Runga, Toni Childs, Missy Higgins and many more.
He is also a songwriter, composer and singer and this solo show will focus on that. I suspect there may also some stunning marimba playing! It's at 7.30pm and details are on Eventfinda.co.nz.
One more...
Saturday June 25 will be a wild night down at the Jam Factory. For $10 you can see three bands at The Hellbent Punk Rock Circus: Hamilton's finest Skatecore punk rockers, Battlecat; all seven of The Dead Man 6; and Tauranga's favourite Punk rock covers band, Hellbent.
It will be loud. It will be wild. It will start at 7pm.