Winston Watusi
Music Plus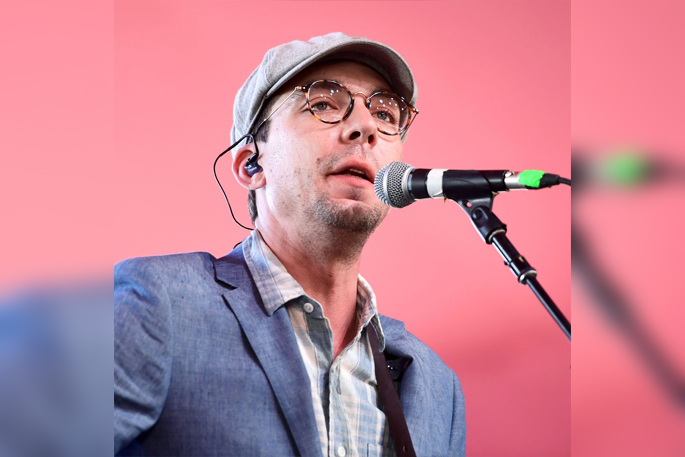 Justin Townes Earle.
On Sunday I got an email from Ticketmaster. The subject line read: 'Can you believe it's been a year since Justin Townes Earle?'
On Monday I got an email from music blog The 13th Floor: R.I.P. Justin Townes Earle. Sometimes that ol' synchronicity can be a kick in the head. Justin, son of Steve Earle, named after Townes Van Zandt was 38.
He was great at The Tuning Fork in Auckland a year ago, playing solo with just an acoustic guitar, all tough Texas swagger with a nice side-line of self-deprecating humour.
He bantered constantly and irreverently with the crowd and played his heart-worn honest songs as well as a few old Texas blues - songs by Mace Lipscomb and Lightnin' Hopkins – showing off his unique driving guitar chops. It was a lovely night. Two hours in fine rousing company complete with a raw Americana soundtrack.
So what do you do with news like that? Sometimes things just seem so wrong. 38? Seriously? I wish I had something better to recommend than going and listening to his music, but that's what I've been doing, particularly his last couple of albums, 2017s introspective Kids in the Street, and last year's The Saint of Lost Causes. R.I.P. Justin.
The previous week featured another obituary. Classical guitarist Julian Bream died at the age of 87.
Julian Bream
Back at school I had a teacher who was himself a classical guitarist. He raved about Julian Bream and would often gather us in his study to listen to Bream's records. There was a debate in the classical music world at the time as to who was better – John Williams or Julian Bream? John Williams had recently shot to fame playing the theme tune to The Deer Hunter, a piece called Cavatina. My teacher was definitely in the Bream camp.
But, frankly, I couldn't tell the difference. They were both astounding.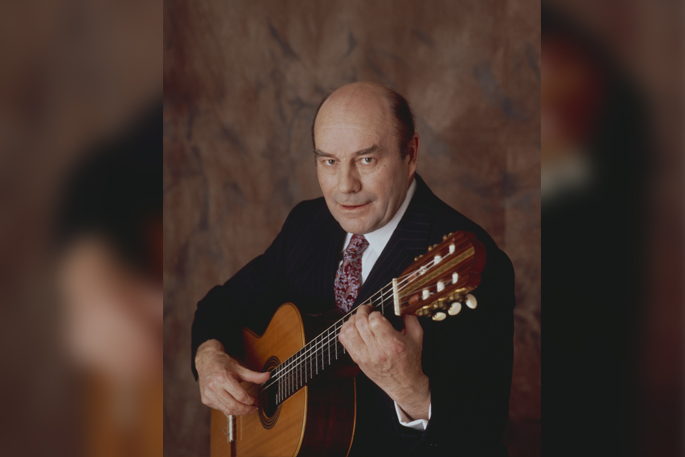 However, I was lucky enough, and I really do mean 'lucky' since it was such a rare and special thing, to see and hear Julian Bream live in concert. After that I was firmly on Team Bream.
What seems even more unlikely to me now, looking back on it, is that I saw Julian Bream play at Baycourt, here in Tauranga.
How did that happen? How did the best classical guitarist in the world end up playing Tauranga in, I think it was, 1986? I say 'think' because I can find absolutely no record online that this event ever took place. I've Googled till my fingers are raw and then Binged and Duckduckgoed for good measure.
But nothing.
So possibly the greatest classical guitarist of our age played here 25 years back and there is now nothing to commemorate this event?
Surely there is some online archive of such things? Surely if there isn't, there should be? This is the history of our city we're talking about – where did it go?
Acoustics
One other extraordinary thing from that concert: Julian Bream sat on a stool in the middle of the stage with just a classical guitar and a lute. And he played. That's it. There were no microphones, there were no speakers and amplifiers, there was nothing but one man and his instrument.
And the sound in the Addison Theatre was crystal clear.
I seem to remember this was a test.
Because they'd taken such time getting the very best acoustics in the room when it was built it should allow for even unamplified music. And here was proof. It worked brilliantly.
So what happened? I've never again heard unamplified music there and what's offered is often too loud for a theatre. Just another of life's little mysteries that will never be solved.
I had intended to review the Hybrid Blues' self-titled debut album this week. Sorry. Instead let's finish with some good gig news - amongst the many cancellations, some things are going ahead.
Tomorrow night (Saturday 29) Hybrid Blues launch the aforementioned album at The Barrel Room, while at Jack Dusty's in Bureta they're showcasing Random Notes, a band comprising members of Brilleaux and Lounge Dogs. Both events are free.
Next week: that Hybrid Blues album review.
Promise.