Winston Watusi
Music Plus
I often come across stories I'd like to share that have no musical component.
That's why this column is called "Music Plus"; a certain amount of tangential leeway is allowed. Movies, books, art, they all have a vague connection to music, especially if I shoehorn one in.
But just occasionally there's a story that doesn't really fit in any way but still piques the interest of my intensely unfocused brain. The sort of thing that might provide an obscure answer on The Chase but is essentially irrelevant in every other way.
I'd finally abandoned any thoughts of passing this particular titbit on because of the complete lack of any musical or even artistic connection. But then I found one. And quite a good one if do say so myself.
So, with that in mind, I'd like to tell you about the last sultan of Zanzibar. I was drawn to this story by nothing more than those two words: "sultan" and "Zanzibar". There is something inescapably exotic about both of them, an almost mythic resonance. Zanzibar is a name that conjures images of adventure. Like Timbuktu. Or Constantinople.
Perhaps it is just my unreconditioned colonial mindset but these names speak to me. Much as some romanticise Machu Picchu or Niagara Falls or Antarctica, so for me the thought of Zanzibar creates images of treasure, excitement and romantic derring-do.
Reality
Mind you, it was only images. I knew nothing about Zanzibar. I didn't even realise it is in fact an island. A small island off the coast of Tanzania in Africa to be precise.
However, for the past 56 years Jamshid bin Abdullah al-Said, the last sultan of Zanzibar, has been living in Southsea, a suburb of Portsmouth on the south coast of England, enjoying the pleasures of unpredictable British weather, shingle beaches and a Victorian pier. Listing local attractions Google notes that "there are plenty of pubs, tea rooms, and curry houses."
But now the sultan, at the stately age of 91, has gone home. Well not home exactly. Abdullah al-Said is distantly related to the present sultan of Oman, Haitham bin Tariq al-Said, so he's gone there. It must have been a long strange half decade...
He became sultan of Zanzibar, a British colony, after the death of his father in July 1963. Just five months later the islands were granted independence from Britain. One month later the sultan was deposed and a republic was proclaimed. The palace was seized by rebels and the sultan escaped on the royal yacht, eventually flying to Britain with an entourage of 61 relatives, friends and household staff.
But, sadly, no money. So in May 1964, the British government paid the sultan NZ$200,000, which allowed him to settle in a semi-detached house on a quiet street in Southsea, Hampshire.
After that revolution thousands of Zanzibar citizens relocated to Oman, including the former sultan's seven children and two of his siblings. Abdullah, still banned from returning to Zanzibar, is at least now with his immediate family.
The connection
You must by now be wondering about that musical connection I mentioned. Well here it is...
Amongst the many who fled Zanzibar in 1964 was the family of Farrokh Bulsara, who was born in Stone Town, the historic quarter of Zanzibar's capital. They moved to the UK
Farrokh Bulsara was born in 1946 to parents Bomi Bulsara and Jer Bulsara. Farrokh means lucky and fortunate. The family belonged to the Zoroastrian religion, one of the world's oldest religions and Farrokh first started singing in the town's Zoroastrian Temple when he was a child.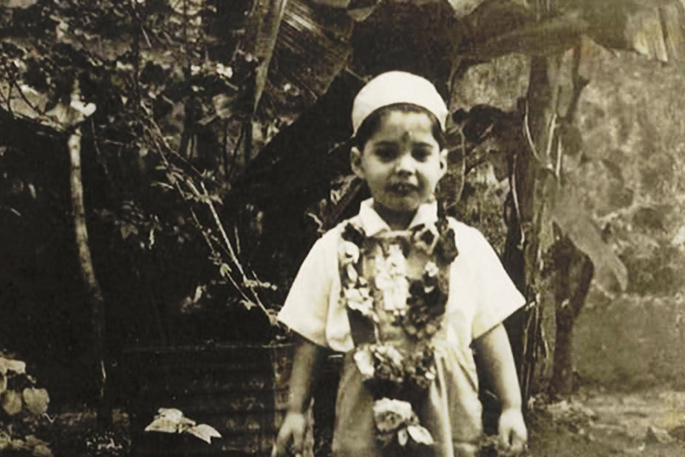 At the age of 5, in 1951, he started school at St. Joseph's Convent Missionary School and learned to play piano. He stayed in Zanzibar until the age of 8, after which he was sent to St. Peters School in Panchgani, India. It was at St. Peters he started calling himself Freddie Bulsara and started his first band called The Hectics.
You can discover all this yourself if you visit Zanzibar, for it is now the site of a museum in the young man's honour, the world's first Freddie Mercury Museum. A queen and a sultan - I wonder if they ever met?
watusi@thesun.co.nz