Winston Watusi
Music Plus
This year has been a bit of a write-off from many perspectives. But since we've now managed to crawl through till October, allow me to preview a couple of things coming up during the month.
The first is a slightly unusual mention, as I rarely list stuff happening on the night the paper comes out, but let's make an exception this week since the most excellent Katikati Folk Club has been having a hard time recently, continually rescheduling concerts and then having to cancel them again.
So if you're reading this on Friday (2 October) and fancy a folk fix, get yourself straight down to the Arts Junction in Katikati where you will find folk duo My Pennyworth, whose album I reviewed a year or so back.
They are Paul Hoggard and Penny Rowsell and I believe their planned KKFC concert has now been postponed twice, once from the first lockdown, once from last month. But they're clearly patient people and this Friday it's third time lucky when they'll be joined by various special guests for a real celebration of live music. Things kick off at 7.30pm, $15 members, $20 non-members.
If perhaps tonight is a little soon to get out and about, there's an interesting show next Friday (October 9), at the Jam Factory down in the Historic Village.
I've been coming across Aucklander Kingsley Melhuish for decades now and he is a veritable musical chameleon. First time he made an impact here in Tauranga was through jazz, with a band that came for the National Jazz Festival and knocked everyone out, Brassholes. They were a New Orleans second-line band, a marching outfit with a plethora of dynamic horns. Audiences couldn't stay in their seats.
Collaborations
Since then Kingsley has worked with all sorts of people, sharing stages with Don McGlashan, SJD, Tim Finn, and even Violent Femmes. More recently he has collaborated with New Zealand literary treasure Witi Ihimaera.
Many projects have found Kingsley on the experimental side of the tracks. He is often found playing various brass instruments alongside Pasifika sound-makers and taonga puoro. He collaborated with drummer Ron Samsom to record a track, ConunDRUMS, for Eve de Castro-Robinson's recent album The Gristle Of Knuckles and last year paired his trumpet with the Hammond organ of Alan Brown on the title track of of Alargo's Central Plateau.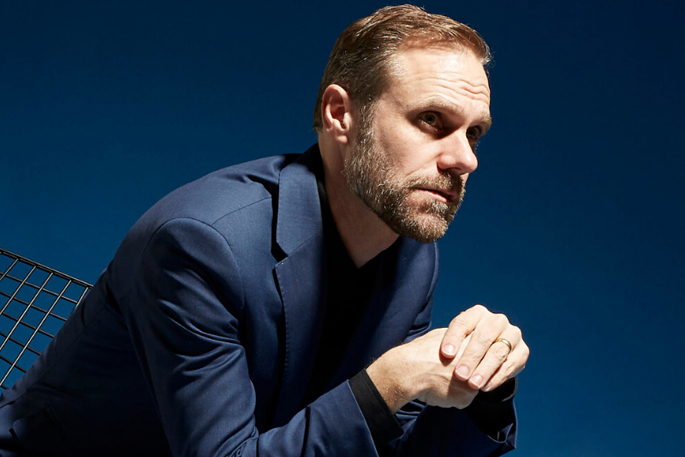 Most recently Kingsley has reinvented himself again, as Kingsley Spargo. He came to town last year and though I missed him I hear it was a great show. He featured songs from last year's Chasing Spirits album, on which he plays guitar, brass and taonga puoro, and proves himself to be both an accomplished songwriter and smooth singer.
For the album he assembled a band of Auckland luminaries, including guitarist Neil Watson, Alan Brown, Chris Orange, bass player Sam Giles, Ron Samsom and even the legendary Harry Lyon.
It's a great album, well worth checking out on Bandcamp or similar digital platforms.
Support
When Kingsley comes to town he'll have local singer/musician/songwriter Davey Beige – who released his own solo album a couple of years back - playing support and will have accompaniment from bass player Chris Orange. What exactly can you expect? Well this is how Kingsley describes it: Drawing across theatre, free improvised and contemporary music his most recent compositions include narratives of yearning and the geometry of life.
If that description seems a little impenetrable, then simply have a listen to some of Kingsley's music on his YouTube channel at: www.youtube.com/channel/UCgKD_nJ3HT5k9NbE1S8wkqw.
Doors open at 6.30pm, show at 7pm, tickets are $20 from Events Pronto.
Meanwhile, I was chuffed to get yet another local album in the post. This is the first from Janne Izett, called Seasons, which she has been working on at Welcome Bay's Colour Field studio. And it's a great debut, showing someone who has already developed a distinctive songwriting style and who sounds, to my ears at least, a little like Shona Laing.
She plans her first launch at the Waihi Beach Hotel at the end of the month and then one in town in November. I'll have more information and a review before then.