Daniel Hutchinson
From The Hutch
Well it's November - men's health month which means confronting all of those difficult subjects with frankness, bravado and clever witticisms.
You won't get any of that from me though.
And there won't be a single mention of prostate exams. I simply won't go down that rabbit hole.
This will be completely painless so just relax, here we go.
Firstly, it's important to remember that when you are discussing your emotional problems or your physical health, you pick your audience wisely.
The reason I say this is because pretty much every conversation held between men involves jokes or some sort of contest so whatever problem you have will be treated as such.
Serious conversations
And herein lies the problem for men. We simply don't talk about meaningful stuff.
For example the guys here at Sun Media have decided not to have serious conversations with each other but to grow moustaches. We've got a team and everything – the Sun Mo Stars – look it up on the Movember site and donate lots of money please. It's important for our mental health that we are better than everyone else.
Or at least better than the average team. And it's a good cause of course.
Growing a moustache is not very original, I know, but it is the most recognised activity.
So much so that the month is called Movember.
Therefore it represents a chance to do something better than other men and this is where the appeal lies. It doesn't really matter what the contest is, as long as everyone else is doing it and you can prove you are the best.
If you are not very good at growing a moustache, then you can aim to be the best at being the worst. Or at least tell the best jokes or have the funniest moustache.
Growing a mo in a month is obviously a bit of a challenge in itself however I do spout a fair bit of bulls##t so I figure the general area is pretty well fertilised.
I'm quietly confident.
Anyway, it's not just me doing this so I'll introduce the rest of the team who are all vying to outdo each other in the mo growing department.
The Sun Mo Stars
First up is Ian Evans. Ian is the brains behind the whole operation, which frankly, is a bit of a worry. However he's a good salesman. He could probably sell guacamole to an avocado grower. Ian is also Australian which will make him dangerous, especially because the Olympics were cancelled this year. He has requested we sing Advance Australia Fair 10 times in a row if he grows the best moustache.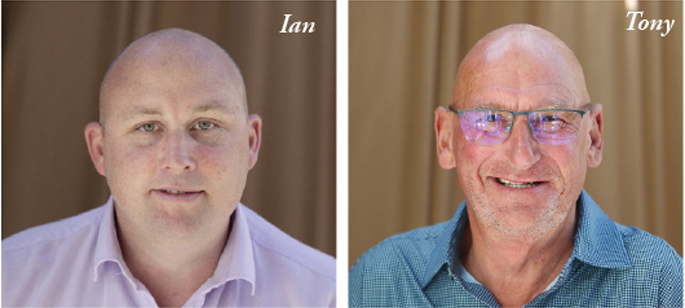 Next is Tony Breeds. Tony and Ian are both completely devoid of hair on their heads, unless you count eyebrows. This may work in their favour as all of their pent-up hair growing energy can now be directed to the upper lip. Tony is also blatantly cheating and started a full week before everyone else. He already looks like a cross between Gandalf and Benito Mussolini.
The other member of the team is John Borren. John likes to be the best at everything, especially when it comes to photography. It will be interesting to see how he goes with the camera turned the other way around though. He says he will be "happy if I can just grow something" but I can see the competitive glint in his eyes. He has already sought advice from one of the country's leading moustache growers under the pretence of taking a photo for today's front page.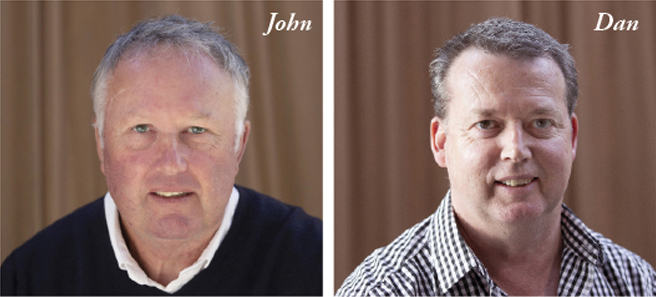 Finally, there's myself – clearly the best looking and most intelligent member of the team – however still suffering the emotional scars of previous Movembers. The last time was an audacious attempt to grow a Chopper Read – style mo'. Mrs Hutch spent all month giggling and calling me c-face.
But that's alright, because Movember is all about looking at yourself in the mirror and being aware that even though you are weird, everyone else is weird too.
And that's pretty much where my Dr Phil advice starts and finishes.
Basically I am yet to meet a 'normal' person and that is pretty much what I pin my self-esteem on. Yes, I'm weird, but so is everyone else.
However, it strikes me that there is more to men's health than simply growing a moustache. So, my aim this month is to have a serious conversation with the men that mean the most to me.
As someone who ruins all the sad moments in the movie with dad jokes, this is going to be difficult. But I've done it before and I'm sure I can do it again.
Because while humour is good medicine, poor health is no laughing matter.
For more information on men's health or Movember events head to: www.nz.movember.com Search for 'The Sun Mo Stars'
daniel@thesun.co.nz