Winston Watusi
Music Plus
This is the last column of the year and it comes with traditions.
There's a cocktail recipe coming up, and I'd like to offer a big swoop of the Bogie Fedora to the finalists of this year's Golden Turtle Awards, named in honour of the giant turtle upon whose back planet earth is supported.
Stephen Hawking told that story. It involves a well-known scientist – some say Bertrand Russell - being confronted by an old lady who insisted the world is really a flat plate sitting on the back of a giant turtle. "What is the turtle standing on?" the scientist cunningly enquired. "You're very clever young man, very clever," said the old lady, "but it's turtles all the way down!"
Actually, I wish there were more awards. For instance, a First Album Award for debut recordings. Highly commended would be Jan Izett for her album Seasons, but coming out on top would be Hybrid Blues for their most excellent self-titled debut which saw them signed by American label SGNB, based in Colorado. Great work!
And a prize should go to Mount Maunganui College for Tauranga's first school album, MMC 2020, which you can find on Spotify. Nine songs from seven artists. Vegan Funk Machine, Emily Tattersall, Sky Hine and Malakhai Sadler, Good Morning Good Night, Mabel George, Kofe Table, TJ and El'fah.01, and teacher and music producer Tia Beaufort all deserve awards – go and have a listen, it's really worthwhile.
FINALISTS
A subtle segue takes us to our first finalists, The Leers, formed at Mt Maunganui High School. The quartet have been resident in Auckland for a decade now and in December 2019 flew to Los Angeles to record their The Only Way Out Is In EP at Mad Muse studios, the studio of their US record label In Flight Music Group. The songs are now out, there's a new fifth band member Kiki Rockwell, and they're preparing to rock the summer festivals. Also this year they played their first stadiums, Claudelands and Spark, as guests of the second finalist. Who is...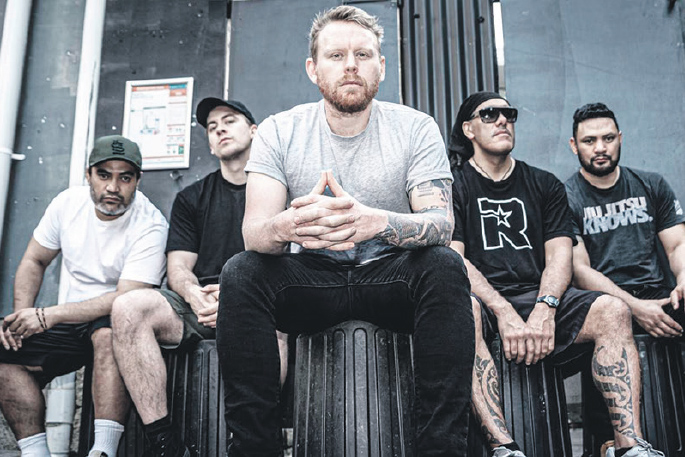 … Joel Shadbolt from L.A.B.. Do I really need to go through the details of L.A.B.'s massive success? Joel's face in videos is all over the place and last night I actually heard people complaining that the band's latest single was being played too much. If overexposure is your biggest problem then things ain't too bad!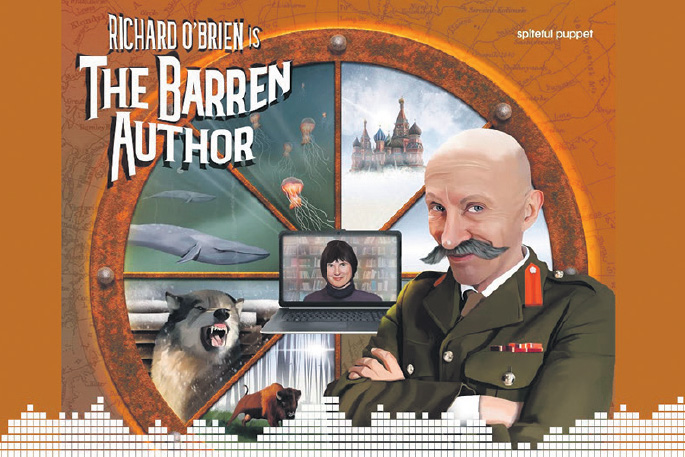 Next is a perennial finalist. Richard O'Brien, star of stage and screen, has been at it again, this time playing The Brigadier in a new six-part comedy-drama radio series, The Barren Author, alongside Doctor Who star Sophie Aldred. It's been produced by an outfit called Spiteful Puppet and is absolutely fantastic. One review says: "This is a tour de force performance from Richard O'Brien that showcases his voice brilliantly." I've heard it. It is. You can find out more and download it at www.thebarrenauthor.com.
THE WINNER!
But, riding high and clearly this year's winner is the person I wrote about a mere couple of weeks ago, the boy from Welcome Bay who is conquering Europe, singer, songwriter, guitarist Grant Haua, who has been signed to prestigious French label Dixiefrog.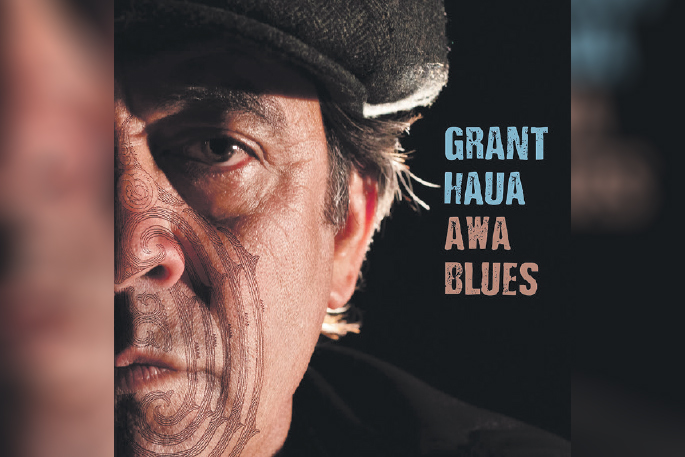 He has a new album, Awa Blues, ready to go at the start of the year; his first single, This Is The Place, debuted at #1 on the NZ iTunes Blues Chart and got a rave review in the French Rolling Stone; his new single Tough Love Mumma has just been mentioned too: "Extrait d'un album à venir en février prochain, ce dernier single de Grant Haua donne la pêche!"; Meanwhile his on-line concerts have been garnering thousands of viewers.
Go Grant - The Golden Turtle is yours!
And on to that cocktail recipe. In deference to the influx of Italian eateries in Tauranga it's an Amaretto Sour. Here we go: 60ml Amaretto; 30ml lemon juice; 7.5ml sugar syrup; dash of Angostura bitters. Shake well with ice, then strain into an Old-Fashioned glass over ice. Garnish with an orange wheel and cherry. Or not. Who would have thought something so simple could be so delicious?
Ciao for now. Have a good one y'all, see you on the other side.