Daniel Hutchinson
From The Hutch
It's that time of the year when we pick the lint out of our belly buttons and gaze at our navels.
But not us – this year our piercing gaze is firmly fixed on the font.
In recent months we have been besieged by at least four requests by readers to make our words bigger and easier to read.
The insinuation is that our font size has become smaller and fuzzier over the years.
I can assure you we are printed on the best technology available in New Zealand and our font (the 10pt Adobe Garamond we are using now) has been scientifically, allegorically and anecdotally proven to be one of the easiest to read.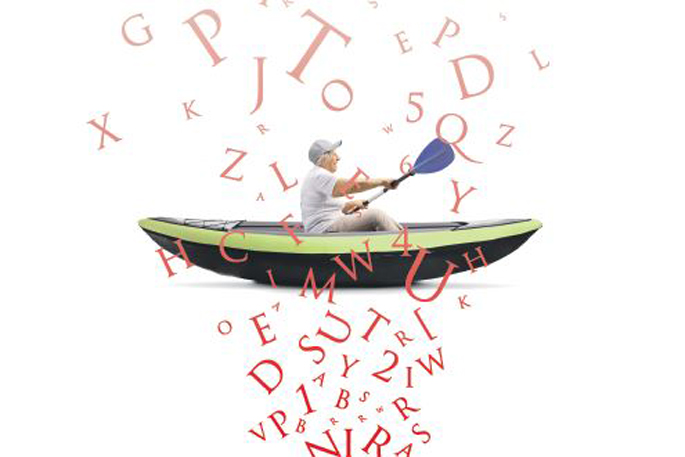 Adobe Garamond 10.5pt
Therefore it is possible that some of our readers have been getting smaller and fuzzier over the years.
But we love the small, fuzzy readers as much as we love the long, wiry ones and we are determined not to lose a single set of eyes.
We are in the business of eyes on paper – the more the merrier.
So, we ask that you study the various fonts and sizes we have used on this page and give us your opinion on what's best and why by emailing me at the address listed at the end.
Times New Roman 10pt
Right, now into the New Year resolutions.
Last year I was very lazy and deliberately set myself a very low bar.
In fact I had no resolutions whatsoever, resulting in a 100 per cent compliance rate.This year, I feel like I need to have a couple of goals.
Become a millionaire
This isn't actually as flash as it used to be. Basically if you own a 350 square metre section with a dog kennel on it, you are probably halfway there already.
In fact I'd be interested to know how many dogs are living like millionaires, while humans are sleeping in their cars.
Crickey, I slipped into some social outrage there. I'll grab another pink wafer out of the Griffins sampler box.
Cambria 10pt
Ah, that's better. Let's just not talk about houses.
Become skinny.
I always feel a bit nervous about being too skinny.
What if there is a famine? What if I get lost in the bush with no pink wafers anywhere?
It is not really a problem I have had to deal with since I was old enough to buy my own pies.
Perpetua 11pt
I could easily lose 5kg and still be able to survive for 10 days in the Urewera.
My record for being lost in the Urewera is two days and I was really just starting to hanker for a Big Mac.
Yoga has always appealed as I am possibly the least flexible person in the North Island. It's kind of an opposites-attract kind of thing.
Where I always come unstuck is that position where you have to look at the TV to work out what position you should be in while being in the right position.
I've never got past that point.
Walking is obviously the simplest solution. It just takes so long. Running is faster but a lot of runners you see don't look that happy.
I don't want to be unhappy.
The ones that give you a breezy hello as they whizz past seem really friendly but it's impossible to be friends with them because they are too fast. There's no point in being fast and friendly.
Constantia 10pt
And 2021 is not about missed opportunities.
So, I think I'll dust off the kayak and head out into the deep blue, catch fish and then smoke them on the beach with other kayakers.
That seems both worthwhile and a great way to socialise.
Apparently being at one with nature is quite therapeutic too – just ask Brando Yelavich – aka Wildboy, who spent 600 days completing a circuit of the New Zealand coastline a couple of years back.
Brando is clearly setting a very high bar there but there is bound to be something smaller I can circumnavigate.
Back to Adobe Garamond
So, a definite goal this year will be to circumnavigate something in a kayak.
This still fits in with my philosophy of not setting unrealistic New Year resolutions while leaving it open for something amazing.
Hopefully by now, you have some idea of which font you like best so please give us your feedback.
Obviously the more room a font takes up, the fewer words can be written and the smaller the photographs. So it is a bit of a trade off, but we do want to ensure as many people as possible can enjoy their copy of The Weekend Sun.
Happy New Year and stay safe.
daniel@thesun.co.nz