Daniel Hutchinson
From The Hutch
Sometimes it's a good thing and sometimes it's bad, but size really does matter.
And this week everything just seemed to get bigger.
For starters, in a few short years New Zealand should be able to launch a human being into space.
This is thanks to Rocket Lab's plans for a much bigger rocket, with the cool name of Neutron.
This bigger rocket will be able to launch a payload of eight tonnes. This is enough to launch people into space along with the various things that they require to stay alive.
At the moment, Rocket Lab's slender 18-metre rockets carry about 300kg. The newer, fatter 40-metre Neutron will make a more impressive sight if it takes off from its site on Mahia Peninsula, near Gisborne.
The first one will actually lift off from Virginia's Mid-Atlantic Regional Spaceport in 2024, but Rocket Lab founder and chief executive Peter Beck says there is no reason why it couldn't depart from Mahia in the future.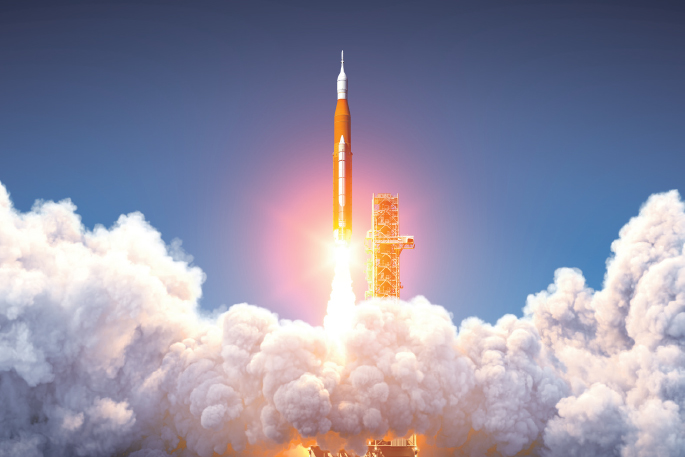 Mahia provides one of the best platforms for launching rockets because of all the ocean in the right direction, and we don't really have any neighbours to annoy.
The chances of accidentally dropping a rocket on the Chatham Islands is virtually nil. Firing off rockets in the Middle East doesn't tend to go down too well.
Peter isn't exactly champing at the bit to go into space himself. He just wants to make a really big company. And I won't be applying for the job of being the first person to be strapped to one of these rockets either after his comments to Stuff this week.
"I think I probably understand the risks. I am one of those people who looks out of an aircraft at the wing, counting the fatigue cycles ... so I don't think I would make a good passenger on a launch vehicle."
God, what are fatigue cycles?
Big numbers
Peter wasn't the only one firing off rockets this week.
Tenby Powell - Tauranga City's last elected mayor, who's not there but still cares - reckons we should be merging all the councils in the Western Bay of Plenty, creating a glorious super council to solve all of our problems.
The reasoning behind this is that a bigger council would cut out administrative double ups and there would be more money to spend to fix Tauranga's problems. This is unlikely to be well received in a place like Katikati, where a big roading plan is a two square metre pedestrian haven in the middle of the main road, which also doubles as the main highway.
Powell's ideas were received by other civic leaders with about the same enthusiasm as you would expect of a cold fart from a dead seagull.
Empty those pockets
Western Bay of Plenty Mayor Garry Webber was reported by the New Zealand Herald saying that Tauranga people should spend more money on Tauranga projects. How absurd.
He also produced a graph that seemed to show Tauranga ratepayers could actually stump up another grand a year easily enough compared with other ratepayers, as calculated by a special formula.
That concept is bound to be about as popular as an Aucklander at a barbecue in Russell. It's also completely contrary to most other surveys on the subject, which show that Tauranga is usually hanging around the top 10 when it comes to how much they charge.
Crunching the numbers
In fact in a battle of the big numbers, Taxpayers Union spokesman Jordan Williams went so far as to say Tauranga has the most expensive residential rates in the country already, compared with other "metropolitan councils".
The Union's latest rankings has Tauranga as the 12th most expensive for residential rates and 5th most expensive for commercial rates.
Auckland - yes that big super merger of a council - usually easily tops the list of most expensive rates. Not sure what happened to the bigger is better theory there.
All these big numbers will be very upsetting for Tauranga ratepayers as the new commissioners beaver away on the 10-year plan.
I doubt any sane person would be expecting a decrease in rates over the coming few years.
The strange blip
Strangely, Tauranga property prices were the only thing that got smaller this week. Yes, they can go down, contrary to popular opinion.
Head of research for CoreLogic, Nick Goodall, says there has been a dip in values of 1.5 per cent in Tauranga over the month of February.
This means that house prices have only risen 6.7 per cent over the last three months, which is a decrease compared to what they could have gone up by.
Apparently size does matter in New Plymouth's Crowded House Bar and Eatery. Owner Doc van Praagh told Stuff this week he hasn't received a single complaint about a giant photo of his bar managers looking over the men's urinal sporting various expressions. One of the women is holding a tape measure.
Doc says it's "just a bit of fun".
I suppose people are free to take their business elsewhere.
It's probably best we don't get too tangled in the numbers this week, and just try and appreciate all the free stuff.
daniel@thesun.co.nz