Daniel Hutchinson
From The Hutch
Confessions are very important – they clear the air and help us move forward.
So, in order to help solve the country's problems, I feel it's important to 'fess up to my sins.
Firstly, I've had a hand in the national timber shortage.
It's got nothing to do with the fact my monitor sits on a fat off-cut of rimu, or my desk is a series of old-man-pine planks first used to line the garage walls 60 years ago.
I'm staring out a window framed by wide planks of macrocarpa at ornamental cherry trees and a silver birch that are useless for anything but shedding stuff.
And then there is the kowhai tree that attracts dozens of tui each year, which then poop on the car. Useless!
My sin is that I've also been buying proper wood – the sort of stuff used to make houses.
With scant regard for the housing crisis I've been buying wood of all shapes and sizes – framing timber, plywood for the floors, fancy wood for the door and window trims.
All this has been used to feather my own nest. You see, my oldest offspring moved home to further her studies.
And there goes the office.
A wood fest
There was nothing for it but to convert an old garage into a proper space for a serious person to do advanced pontificating.
I could have easily used the end of the lounge with the fireplace and the cool desk but it's no good when Mrs Hutch finishes work and starts watching something silly on TV. And I also need somewhere to hide when I've said something wrong.
So 'The Office' was born, complete with Zen Garden – which is basically a reclaimed pool full of rubble, topped with an impressive sward of grass. It has a fabulous collection of rocks and some ferns. Oh yes, and wood – some big knotty stumps that I didn't have a hope of chopping up for firewood.
Fortunately they look kind of suggestive and you can rest your beer on them so they are called sculptures.
When we started this project I didn't realise I was depriving my fellow citizens of a roof over their head.
I frequently drive though the Central North Island with its endless forests of pinus radiata, feeling a sense of pride at how self-sufficient we are as a nation.
If there is one thing we do well in this country, it's growing wood.
Ministry for Primary Industries figures show we have a whopping 1.66 million hectares of plantation forest and are reaching record harvests of 35 million cubic metres of wood each year.
That seems like a lot.
Shipping it out
But the upshot is that we send it all to China as logs so they can do useful things with it and process bugger-all into usable timber ourselves. We are actually closing timber mills – including one in Whakatane just last month – while at the same time running out of timber for an already stressed-out building industry.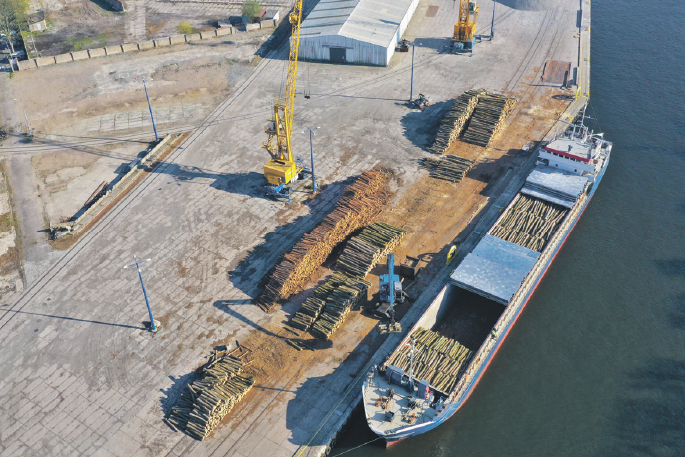 Now, I'm willing to take my fair share of the blame, but I feel like it's a bit useless for Governments to collect vast amounts of data on how much wood we have and how many houses we need if nobody does anything with that information.
The death of us
Don't get me wrong, I'm not making light of death but the reality is that it happens to the best of us and we need to make plans.
Up until now, I have always fancied a Viking funeral – just pop me in an old dinghy full of kindling, push me out into a lake and fire flaming arrows at me.
Simple and cheap, no need for a burial plot and very entertaining for the spectators.
However, in light of the timber crisis, the cost of carbon credits, environmental and cultural concerns, I have decided that being composted is the right way to go.
This wasn't feasible up until just a few months ago. Gone are the days when you can just pop your loved one in a pile of compost in the backyard and plant an oak tree.
However, as luck would have it, the Whakatane District Council has now made it possible to have 'natural burials', as reported on Wednesday.
The council's general manager of community experience Georgina Fletcher says council staff felt privileged to be able to facilitate the first burial at the Hillcrest Cemetery Natural Burial Grove.
Basically, you are buried in such a way as to add to the nutrients in the soil and a tree is planted on top.
I feel like that will more than make up for any past indiscretions with wood.
daniel@thesun.co.nz