Winston Watusi
Music Plus
Sychronicity. Not just the name of a Police album - it's something that happens.
It's rare that "the simultaneous occurrence of events which appear significantly related but have no discernible causal connection" crops up in a music column, but Tauranga band Dead Simple have nailed it.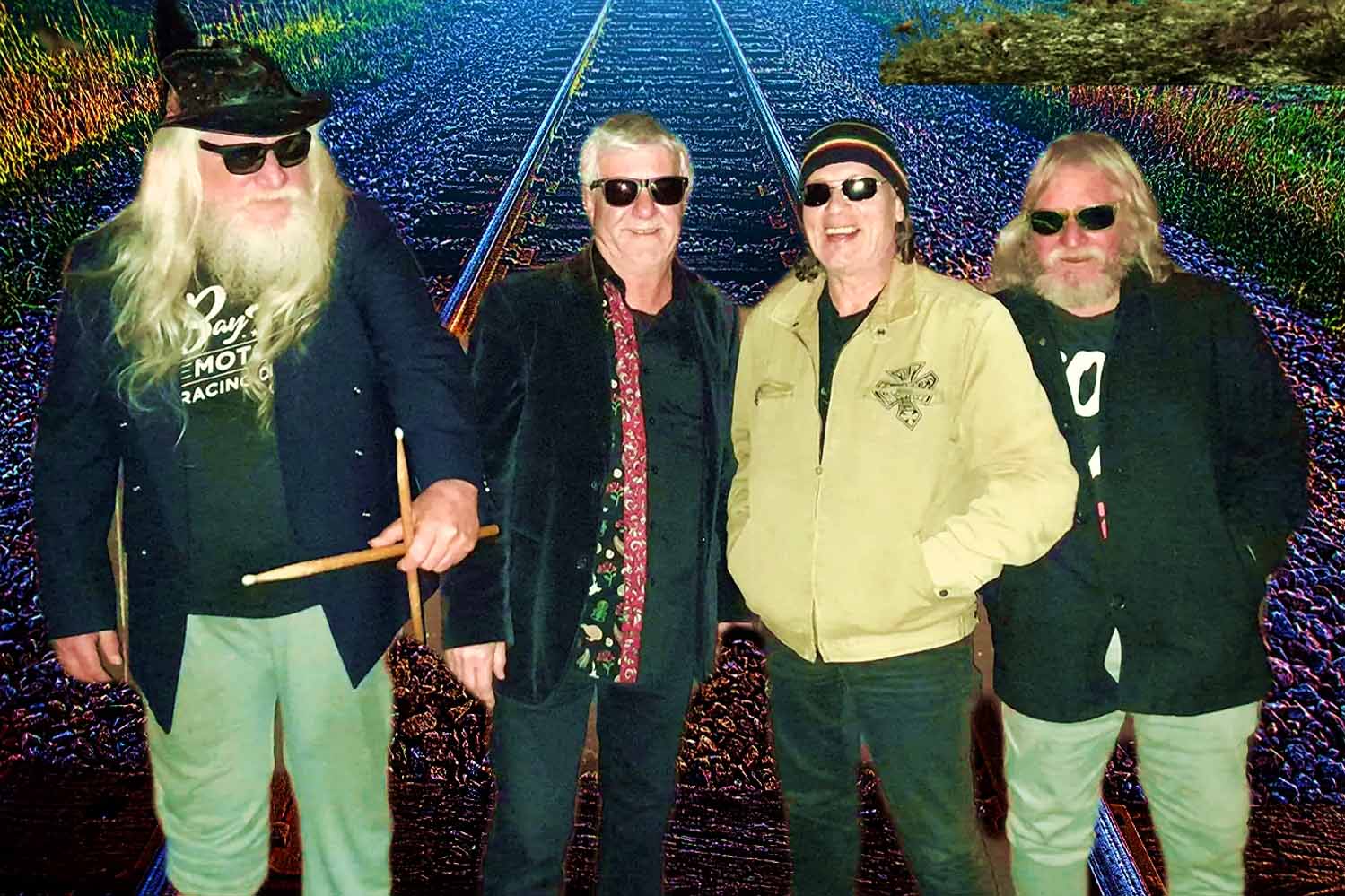 A mere two weeks ago I was writing about their new album, "Backchat", and one of its central songs, "Simon". This is what I said: "That one should have particular relevance here, what with our ex-MP, Jamie Lee Ross and political donations taking centre stage."
When I wrote the review I did briefly think "shame this is a bit late now" but would you believe it, within days, they're all in court. Well, except Simon. It's a brilliant song, complete with a great chorus, a name-check for the $100 grand and a bunch of other angry details. Spotify it today.
Meanwhile, as flagged last time, I've spent the week bathing in the calming reggae vibes of John Michaelz and the Black Brothers Band's debut EP. It's on digital platforms but I have a CD courtesy of Record Roundabout at the Historic Village.
Record Roundabout has moved! Turns out I'm way out of touch since a couple of weeks ago Tony Pill relocated to a larger premises near the front gate which I think used to be a jeweller.
The shop looks great now. It is about twice the size and even has a big section of second-hand music books. And let me remind all local musicians, and everyone looking for local music, that Tony sells local product, be it CDs or vinyl, at no commission.
REGGAE SINGLES
This EP collects the band's three singles to date as well as four dub versions created by singer/songwriter John Michaelz's son Dylan Israel.
This is the latest direction for John, who has previously fronted such bands as Hard To Handle, The Stone Babies, and Kosher, and been nominated for a Tui Award for his gospel album "Walk On Water". Now he turns to stripped-back old-school Marley/Tosh-style reggae, with the able assistance of bass guitarist Gary Black and drummer Wayne Black.
The Black Brothers are something like legends on the New Zealand music scene, where they have worked with everyone from Prince Tui Teka to Dalvanius Prime, from Brendan Dugan and Eddie Low to Frankie Stevens and Ritchie Pickett. They are a fantastic rhythm section and contribute great harmony vocals (and no one in the biz has a bad word to say about them!).
Completing the line-up is Mike Kirk, until 2020 guitarist with Kokomo and B-Side Band, who adds impeccable guitar flourishes, Dylan on keyboards, and Porina Whetu McLeod, whose lovely vocals make her into the band's very own I-Threes.
JAH FACE
The songs are concise and to the point, three straightforward, catchy, grooves with positive lyrical sentiments. Perhaps the strongest is the latest, "Jah Face", which emphasises the commonality of the human race and preaches unity. The production is warm and welcoming and the band's mix is filled with subtle detail and clever touches.
I must confess dub mixes are not an area of speciality for me and I'm not sure I exactly understand their function. They are chill instrumentals with odd snippets of vocals and emphasis on heavy reverb and delay. All four here seem very pleasant.
As is my habit, I played this to everyone visiting. Spreading the local vibe, as you do. And the general reaction has been very positive. The only reservation from a couple of people was at the adoption of "Rastafarian slang". Lyrics such as the grammatically-challenged "Jah give I inspiration". Is this some sort of cultural appropriation, or just the language you use in a Rastafarian song? I have no idea.
The closest I've come to such reggae arguments is when Adele got it in the neck a while back for wearing dreadlocks. Turns out that even the term "dreadlocks" is offensive - it should now be just "locs" - and it's okay for Adele because she comes from Tottenham. Who knew? It's a tricky world culturally...
Anyway, if you fancy a little reggae, check out John Michaelz and the Black Brothers Band.