All you beatniks, hipsters, bee-boppers and cool cats – get yourself down to the Tauranga CBD for the 55th National Jazz Festival.
The city centre has exploded into life with the finest jazz musicians from both home and abroad in town to get Tauranga jumping and jiving and grooving this Easter Weekend.
One of the festival's most popular events is the Downtown Carnival with more than 20 bands and musicians playing across six stages at various locations in the CBD today and on Sunday.
In Red Square you'll find the Hotel Armitage Stage which featured Gin Rickey Jive and Laura Collins & the Back Porch Blues Band, with Pleasure Dome 5, and Sarah Spicer and The Blue Riders still yet to play.
While on the strand four stages have been setup – the Downtown Tauranga, NZ Sound, Eves Realty and First Credit Union stages.
The Downtown Tauranga Stage has already seen performances from Laura Collins & the Back Porch Blues Band and the Nick Granville Funk Trio, and coming up will be Tracy Hopewell and Fever, and Garhh.
On the NZ Sound Stage, Pleasure Dome 5 and Tracy Hopewell and Fever played earlier this afternoon, while Gin Rickey Jive and The DeSotos will take to the stage shortly.
The Eves Realty Stage has seen Barrow Brass Band (Andrew Hall Trio) and The DeSotos play, with Spiral and the Nick Granville Funk Trio coming up soon.
While on the First Credit Union stage, Black Sheep and S.O.B. have already performed, with Tin Shed and Magic and 3am Blues still to play.
This year's Downtown Carnival also sees the inclusion of the Dixieland on the Grey Street Stage in Grey Street and features performances from Bay Dixie, Ben Wilcock's Solo Boogie, and Melbourne band Shirazz.
Baycourt will also be bursting at the seams with great music on tonight with standalone concerts from Nichaud Fitzgibbon and headline act Alchemy featuring Kiwi singers Ria Hall, Anna Coddington, Julia Deans and Bella Kalolo.
While things will also kick up another notch with the Hurricane Party at totara Street in the Mauao Performing Arts Centre featuring Swamp Thing and Brilleaux.
The 55th National Jazz Festival takes place at various locations in Tauranga from April 13-17. For more information, visit: www.jazz.org.nz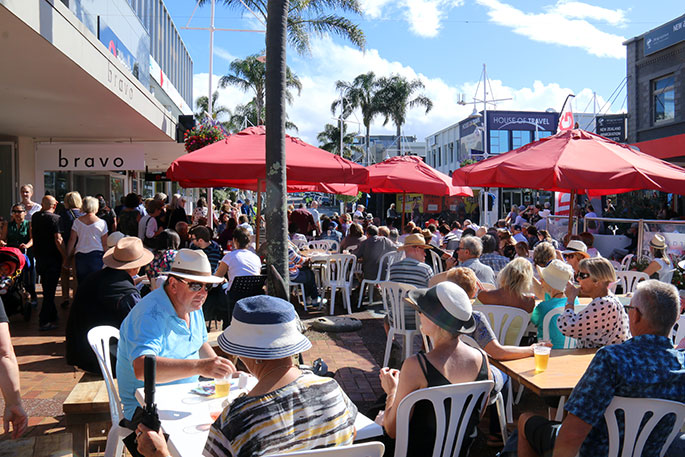 Laura Collins & the Back Porch Blues Band were popular.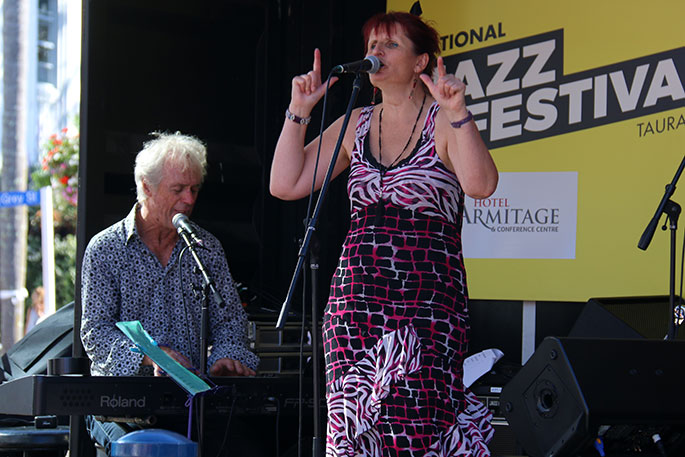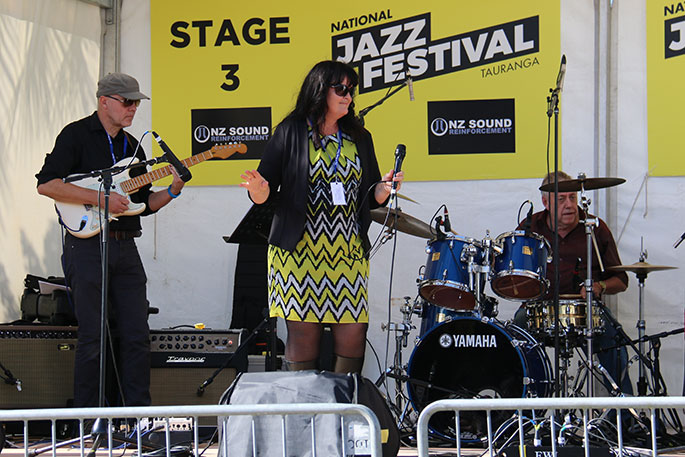 Tracy Hopewell and Fever.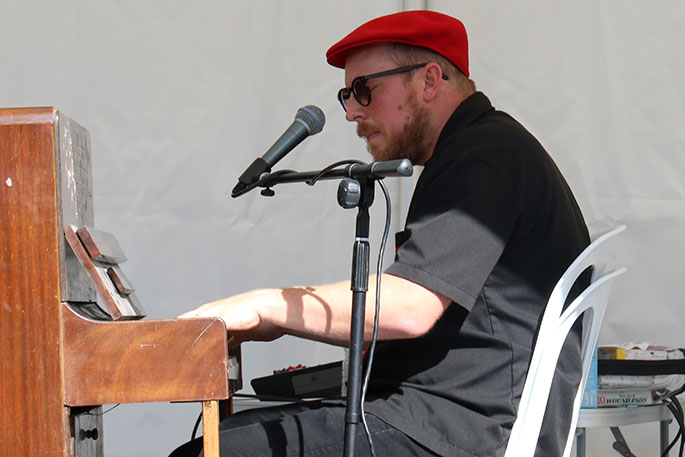 Ben Wilcock's solo boogie.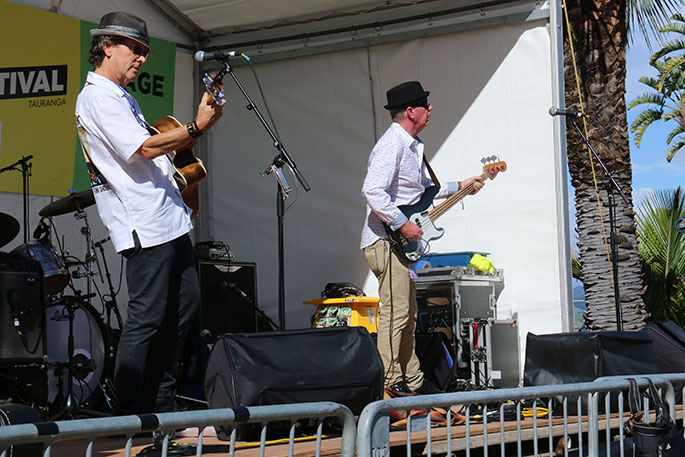 The Desotos.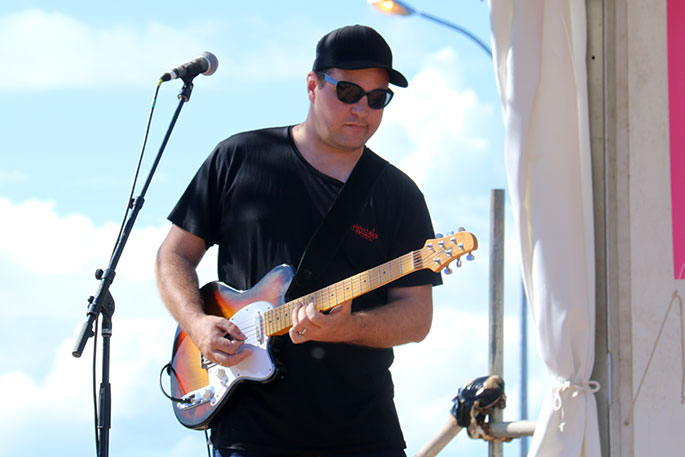 Nick Granville Funk Trio.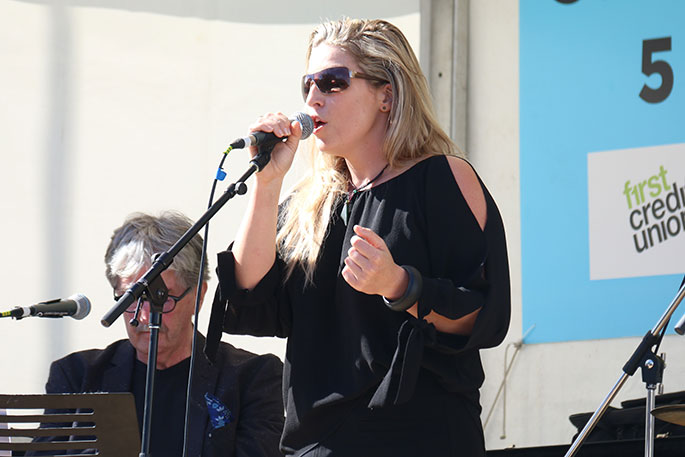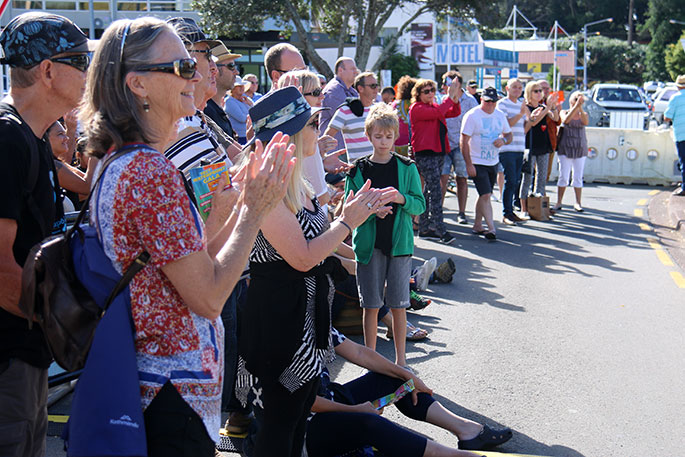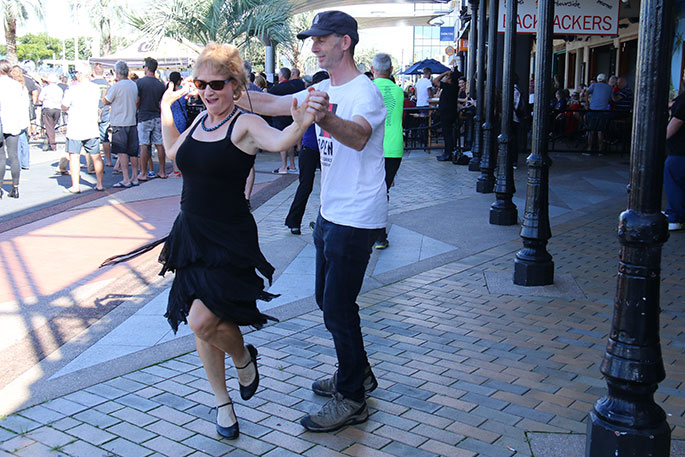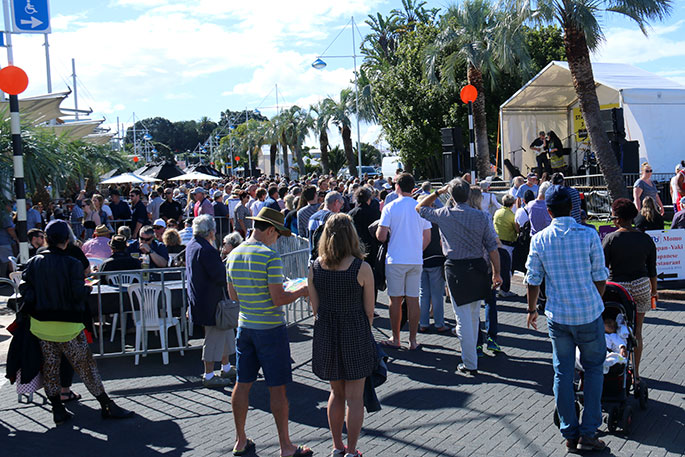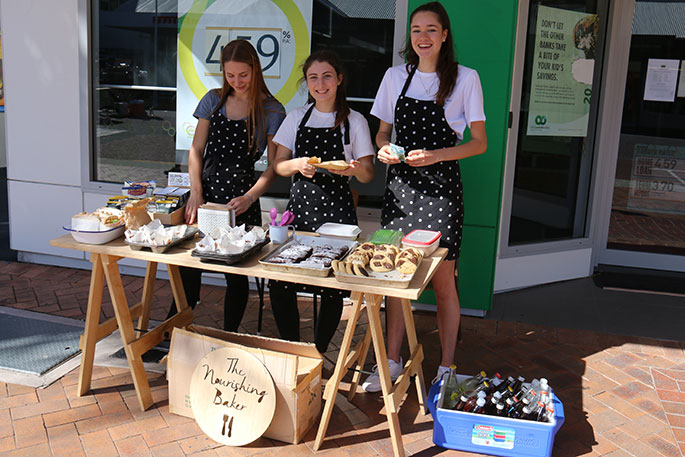 Emily Looker, Isabella Chemis, and Carrie Atkinson from The Nourishing Baker selling great food.