'A people without the knowledge of their past history, origin and culture is like a tree without roots,' stated social activist Marcus Gravey.
As part of the 153rd commemoration of the Battle of Pukehinahina/Gate Pā, a new information panel located near the former site of the Durham Redoubt was officially unveiled this morning.
Hosted by Ngai Tamarawaho, a crowd of people gathered in the rain this morning to watch Tauranga Mayor Greg Brownless unveil the new plaque and to learn about the 68th Durham Light Infantry, the British Army regiment which built the redoubt, from special guest Michael Lawton.
"My father was in the Durham Light Infantry and was one of the last serving soldiers in the British Army to ever wear the uniform before it was disbanded and amalgamated with other county light infantry units to form one large regiment," explains Michael.
"Dad still lives Durham, which is in the northeast of England, while I now live in the Bay of Plenty in Rotorua. It was dad that contacted me and asked if I would stand as a representative for the DLI in his place."
During his address, Michael explained the history behind the infantry and the part it played during the Battle of Pukehinahina/Gate Pā, as well as the unit's history following the New Zealand Land Wars.
Of the new Durham Redoubt plaque, Michael says it's excellent to have this sort of heritage maintained.
"We've just had Anzac commemorations and there are children, and even people in my generation, they're thoughts are on other things, even though there's conflicts around the world now.
"But we should never forget, we should remember those who came before us and how they laid down their lives to give us what we have now."
The new plaque is part of the on-going programme of marking heritage sites around the city with a series of information panels.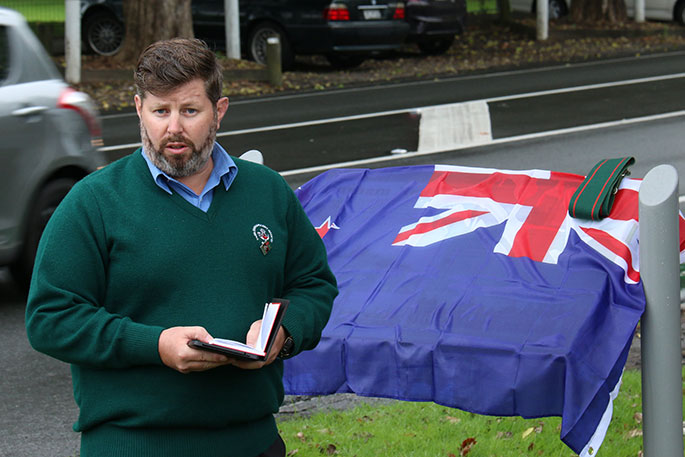 Major Christopher Lawton's son Michael Lawton speaking at the event.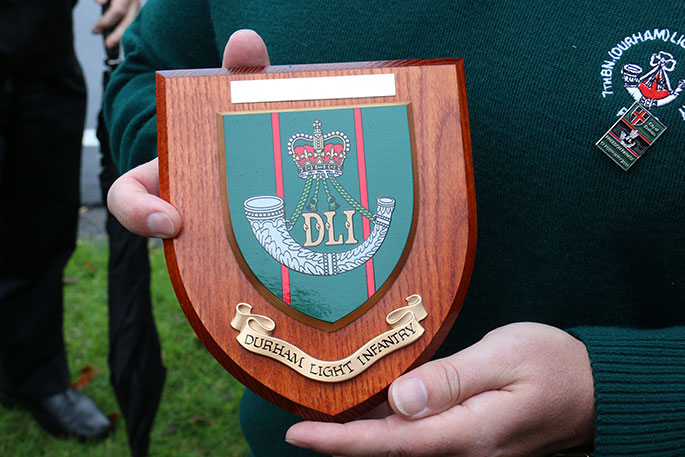 A plaque given to the Mayor.