A young Tauranga filmmaker has premiered her second short film, and has set her sights on completing a feature-length film in the near future.
Rose McMahon's short film 'Bleach' had its first screening at Village Cinema on Tuesday night.
"Without giving too much away, it's basically a black comedy set in a laundromat," says Rose.
"There's four different characters, but it mainly follows Jimmy, an over-confident, cocky fellow who hits on a girl in the laundromat. We got lots of laughs at the premiere, which was great."
The film, written by Rose's sister Holly, is just over 10 minutes long, and was screened for around 100 actors, film crew, friends, and supporters.
But New Zealanders may have to wait a while before they can see it for themselves.
"We're going to be entering it into some film festivals, so it won't be going online for a while," says Rose.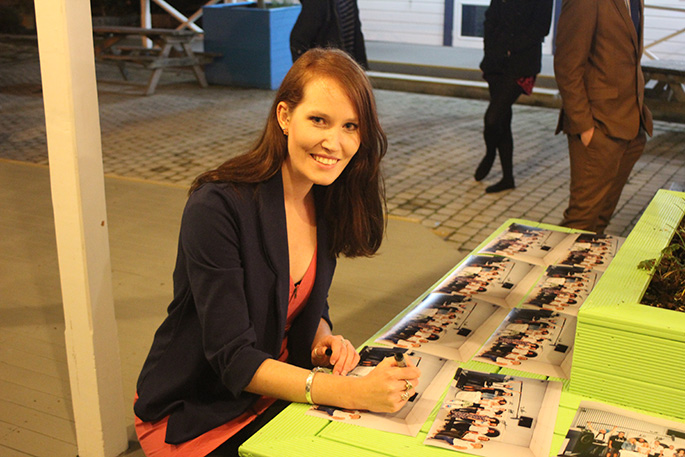 Mikayla Morgan, who plays Faye in the film. Photo: Rosalie Liddle Crawford.
At only 16, Rose is one of the country's youngest filmmakers. 'Bleach' is her second short film, following on from 'Implications of Imagination', which premiered earlier this year at Night Owl Cinema.
"I have always loved film and the arts. When I was 11 I started my own photography business, which led me to working as a still photographer on a film being made in the Bay."
That made her realise film production is where she wants to be, and she launched her own production company – Twinkling Bat Films – in October 2016.
Her goal is to be the youngest ever female director of a Hollywood film.
With the current record at 27, she's got plenty of time to realise the dream. Her next project will be a feature-length film, preproduction of which is set to start in 2019.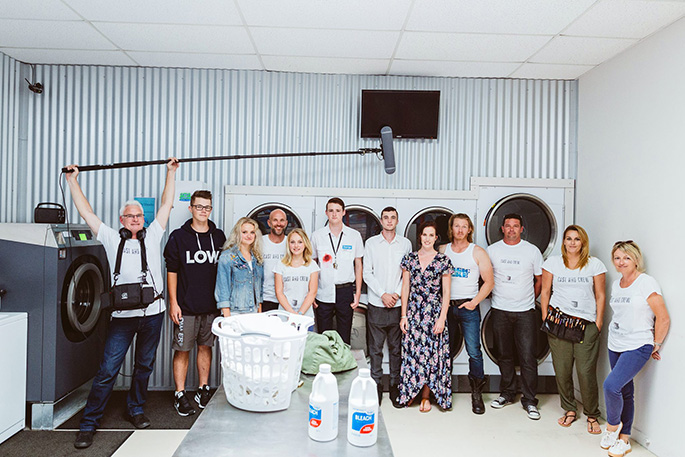 The cast and crew of 'Bleach'. Photo: Twinkling Bat Films/Facebook.