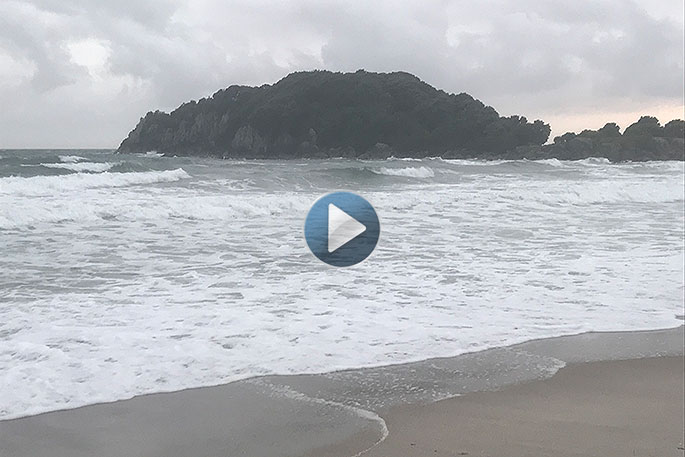 Click the image above to watch the video
The weather forecast is an overcast day with occasional rain and northerlies.
It's a one-clothing layer day today with a high of 19 and an overnight low of 16 degrees.
Low tide is at 12.40pm and high tide is at 6.50pm. Sea temperature is 17 degrees. There's an average sea swell of about .6m and sunset tonight is at 7.47pm.
If you're going fishing today the best fish bite time is between 11am and 1pm.
This day in NZ history in1886 the Manawatū rail link opened. Also in 1886 on this day was the birth of Anchor butter. From a dairy factory at Pukekura, Waikato, Henry Reynolds launched his Anchor butter. The brand name, allegedly inspired by a tattoo on the arm of one of his workers, would become one of this country's best-known trademarks.
On this day in 1974, 'Summer time' was reintroduced on a trial basis. The trial proved popular with most New Zealanders and daylight saving of one hour between October and March was made permanent in 1975.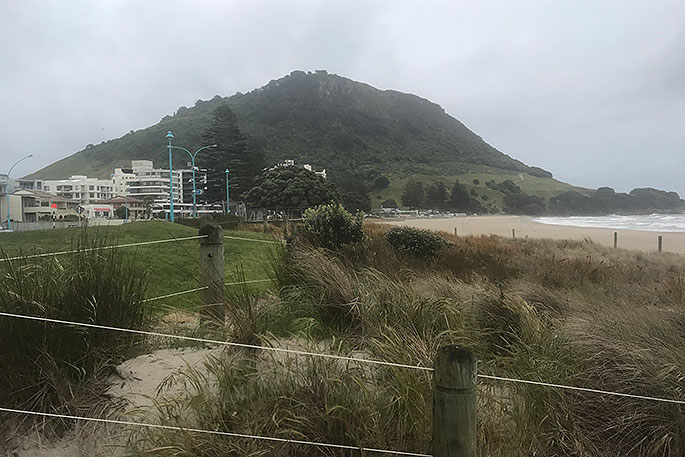 Not everyone was happy. Dairy farmers in particular objected to having to get up in the dark all year round. Others worried that putting their clocks forward would make hens stop laying, curtains and carpets fade faster, and lawns go brown.
In world history on this day in 1507 Leonardo da Vinci was commissioned to paint Lisa Gherardini ("Mona Lisa"). In 1957 the Soviet Union launched Sputnik II with the dog Laika, the first animal in space, aboard. In 1973 NASA launched Mariner 10, which will become the first probe to reach Mercury.
Today is the birthday of John Montague, fourth Earl of Sandwich and inventor of the sandwich. He was born in 1718.
Today is also the birthday of American poet William Cullen Bryant who was born in 1794 and wrote "Go forth under the open sky, and listed to nature's teachings."
To get involved in activities around the Bay please check out our What's On page.
Have a great day!