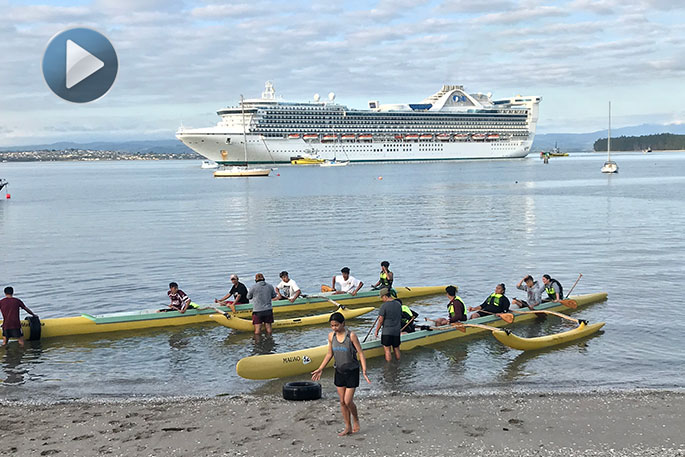 Click the image above to watch the video
Waka ama paddlers came to a gliding stop at the sight of a cruise ship sailing in to Tauranga Harbour this morning.
About 20 students from Te Kura Kokiri in Welcome Bay were boisterously racing each other at dawn today in Pilot Bay, when the sight of the 108,865 ton Golden Princess coming through the harbour entrance stilled their voices and paddles.
The students are prepping for a sports week being held in Auckland in December.
The Golden Princess is due to leave at 7pm.