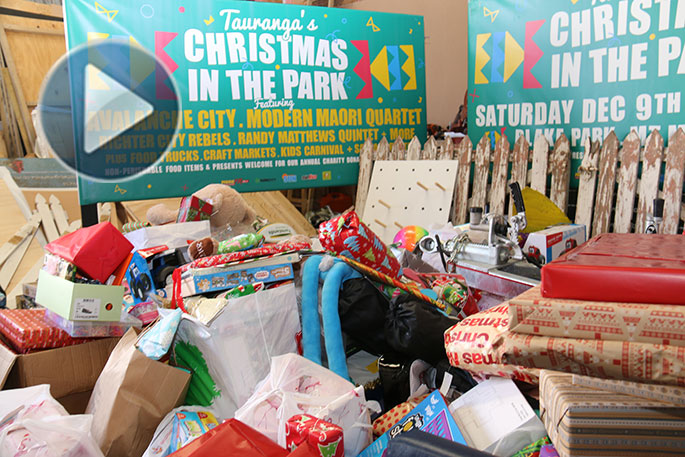 Click the image above to watch the video

Volunteers from around the community gathered today in an effort to 'unstuff' a bus of Christmas goodies.
The efforts are a result of an initiative called Stuff the Bus which aims to fill a UZABUS charter with food and gifts for those in need this Christmas.
The annual appeal is run by MoreFM and encourages generous locals to stuff a bus with presents labelled with the age and sex it is suitable for, and non-perishable food.
The appeal involved the UZABUS bus being parked at different locations around the city where locals were able to make their donations.
Its last parked location was at Christmas in the Park at Blake Park last weekend.
Tauranga Christmas in the Park organiser Rachelle Duffy says many locals were seen to continue in the giving mood, by volunteering their own time to today to help unpack food and presents.
"A lot of local businesses who helped to support the initiative are here to help sort and box all the food and presents that were collected and get them ready to go out into the community."
Pacific Toyota, Signature Homes, First Credit Union and UZABUS are some of the many charities who showed up to help, she says.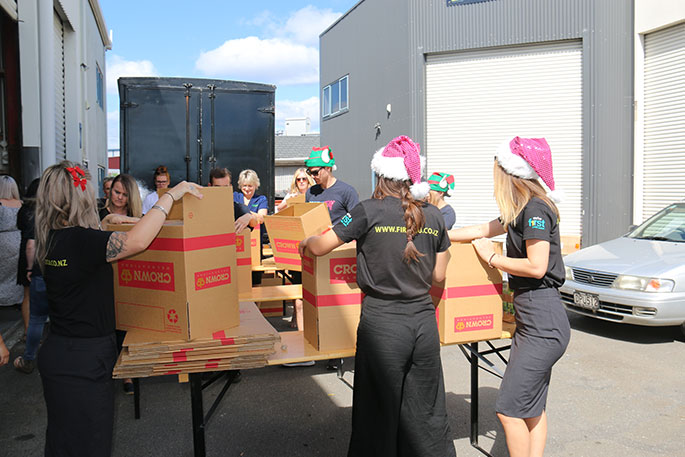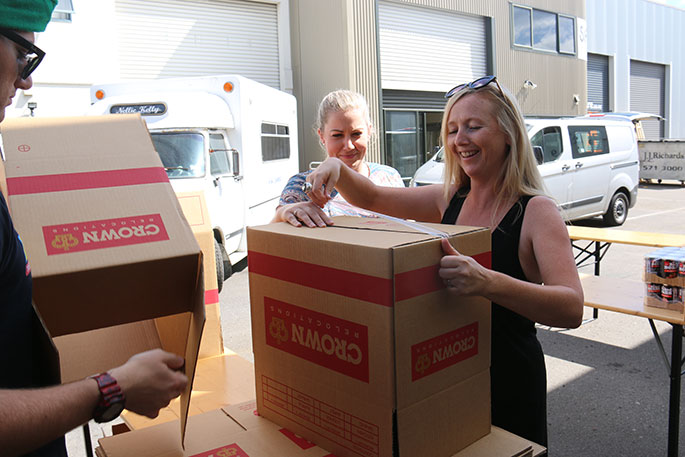 "It's really awesome through this to find out who is in need, I think it's really easy for us to forget around Christmas time what that can actually do to people.
"Now that we're actually in touch with those people, we can also reach out to them throughout the year and see if there's any other things they need us to do to help.
"This appeal is not just helping us to help those in need during Christmas, but throughout the year as well."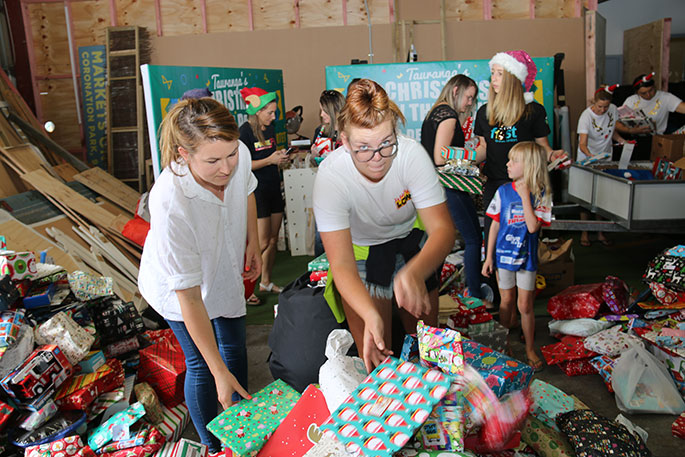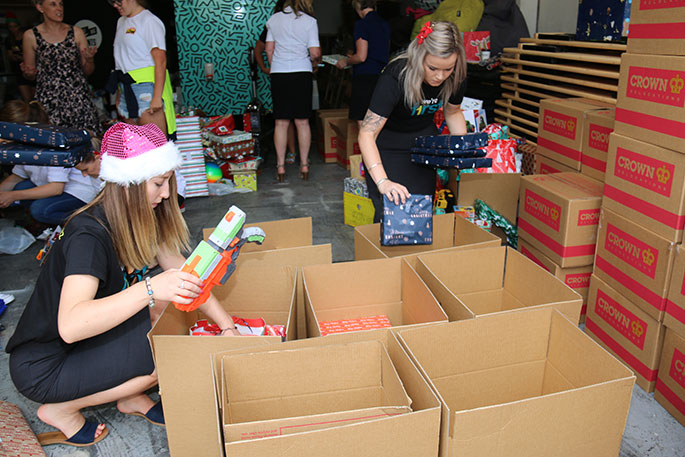 MoreFM's workday announcer Lauren White and a team of staff also showed up for the occasion. She says it's a fantastic appeal which shows the generous spirit of the community.
"It's really cool with Stuff the Bus when we're parked up at locations around the cities there are a lot of families that come and are teaching their kids what it is to give, and the kids are loving it, which is really cool to see," says Lauren.
"It goes to show if you start them young, then they're going to keep giving all the way through their lives."
Items collected will be distributed to a number of different charities including, Tauranga Food Bank, Under the stars, Women's Refuge, Good Neighbour Trust, Shakti Women's Refuge and local community centres.