Trenches dug across the old bowling greens at Cliff Road this week are to confirm the extent of historic earthworks indicated in a ground penetrating radar survey of the area earlier this year.
The GPR survey identified a potential Pa site underground of historical significance, the Otamataha Pa, which was in the early 19th century one of the major Tauranga pa.
It was abandoned after it was sacked in 1828.
It is an exploratory dig. Three cuts have been made about 40m long and 1.5-2m wide to locate the extent of the trench located on the radar survey. The work is expected to be completed this Friday and the cuts will be back filled. It is not an excavation of the trench itself.
The site is being considered by Tauranga City Council for a unique museum for the city, with a glass floor over a section of the excavated trench.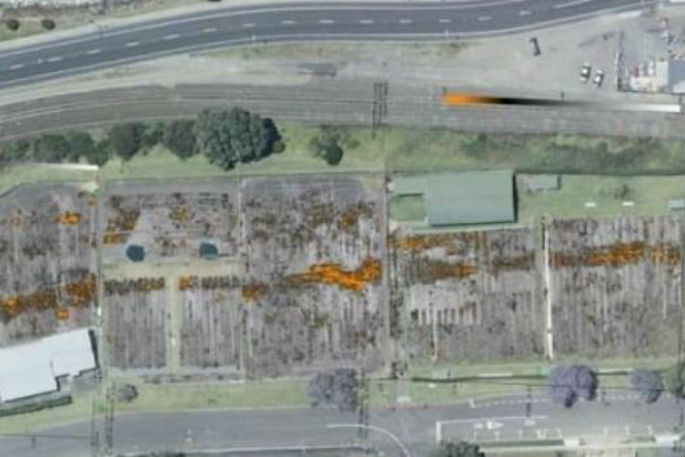 The map produced by the ground penetrating radar. Supplied image.