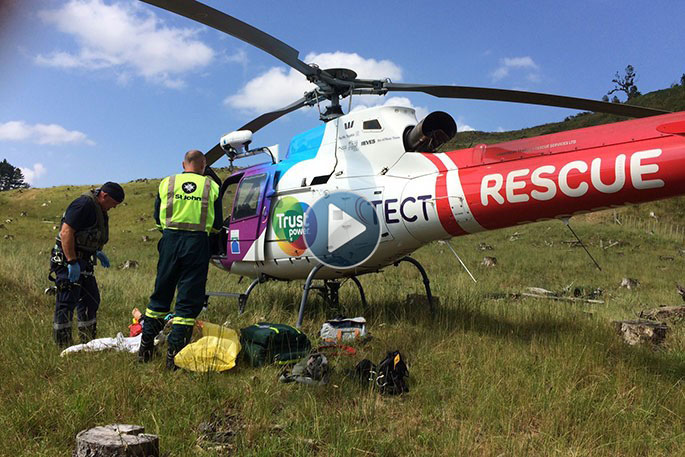 Click the image above to watch the video
A teenage cut his head open after diving into shallow water.
The Trustpower TECT Rescue Helicopter was dispatched to the Waitawheta River in Waikino at 2.30pm on Sunday, where a 13-year-old man had been injured.
"The teen had hit a rock, resulting in a deep laceration to his head and a possible neck injury," says a spokesperson for the rescue chopper.
"Due to the location of the patient, the Port of Tauranga Rescue Winchwas used to extract him from the scene.
"He was then flown to Waikato Hospital for treatment."