A car crashing into a house and another rolling down a ditch is just two of four crashes police have been called to this afternoon.
From around 2pm to 2.30pm, police responded to four crashes – two in Tauranga and two near Te Puke.
A police media spokesperson says the first was a crash on Raymond Ave and Dunlop Road, Te Puke.
"A car collided with a house. Police were called to the scene around 2pm.
"We don't have any details about injuries, but it looks like an ambulance was called to the scene."
A nose-to-tail crash was reported on Cameron Road in Gate Pa.
"That's between 21st and 22nd aves. The road wasn't blocked and we were called to that around 2pm.
"I don't have any details around injuries."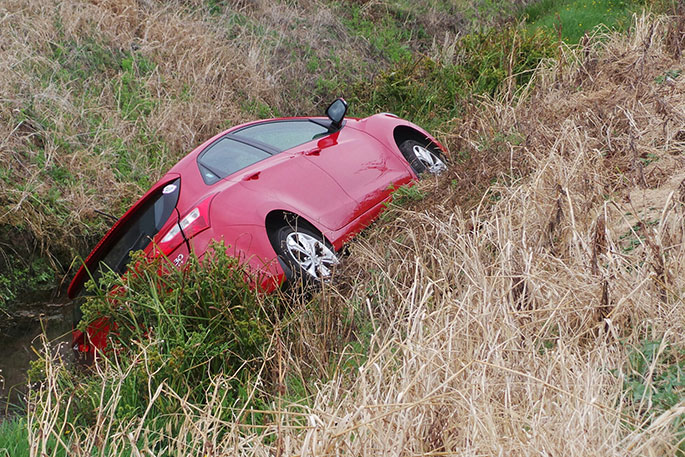 Another crash happened on SH29A, where a car has rolled into a ditch, between the Barkes Corner roundabout and the Oropi Road roundabout.
"We were called around 2pm and is doesn't appear the road is blocked."
A reporter at the scene says the driver is being treated at the scene by St John Paramedics.
Police are also dealing with a crash in Te Matai Road, near Te Puke.
"It appears a car has hit a side rail, between Mark Road and Waimea Drive. It appears to be no injuries and the road doesn't seem to be blocked.
"We were called to that at 2.30pm."
Meanwhile, police are also investigating a truck carrying LPG bottles crashed off SH2, south of Katikati.