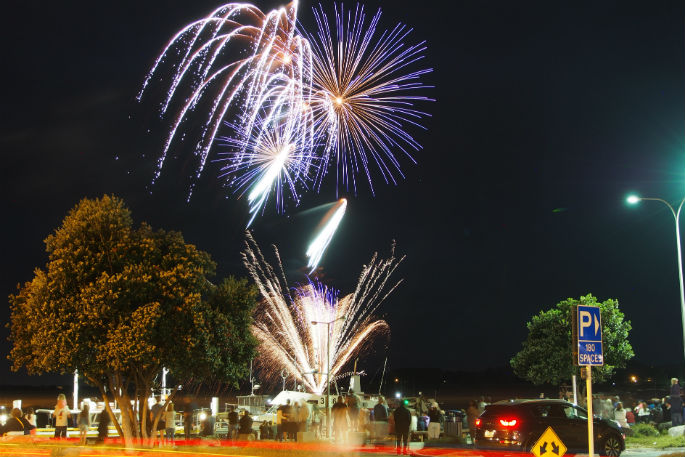 Click the image above to watch the video
Thousands of people enjoyed a live fireworks display in Tauranga tonight.
More than 11,000 people gathered on The Strand waterfront to watch fireworks being let off from a pontoon in the Tauranga Harbour.
The display is part of a Tauranga City Council family fun event to ring in the New Year.
Jaron Jack from More FM is the MC for tonight's event.
Over in Papamoa, the batmobile was a big hit with 1600 people reported at any one time coming and going from a New Year's Eve celebration at Gordon Spratt Reserve.
A reporter who was at the Tauranga City Council briefing earlier tonight says there was about 2000-2500 people overall.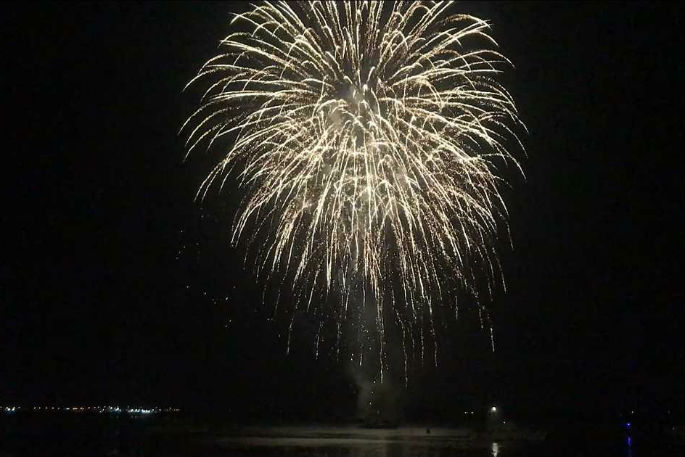 Fireworks on The Strand. Photos and video by Rosalie Liddle Crawford.