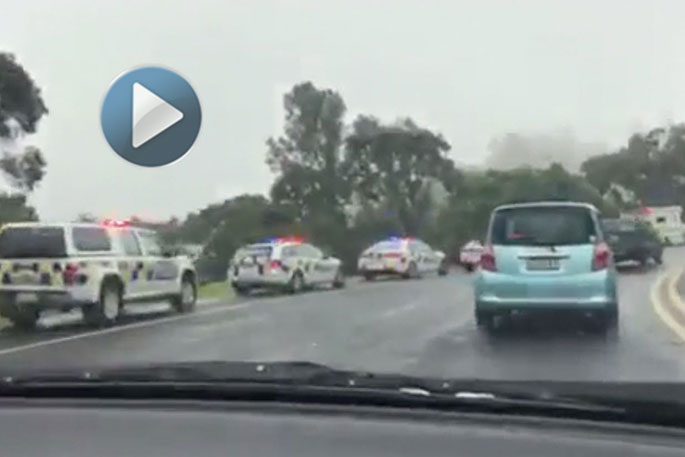 Click the image above to watch the video
A driver has escaped without injuries after her car went down the bank at Ohope hill in Whakatane.
A police media spokesperson says ambulance staff and police were at the scene for a time yesterday afternoon.
"A car went down the bank on Ohope Road around 2pm. A female driver, the only occupant of the car, was fine."
A tow truck is now being arranged by the driver to retrieve the vehicle from the bottom of the bank, says police.