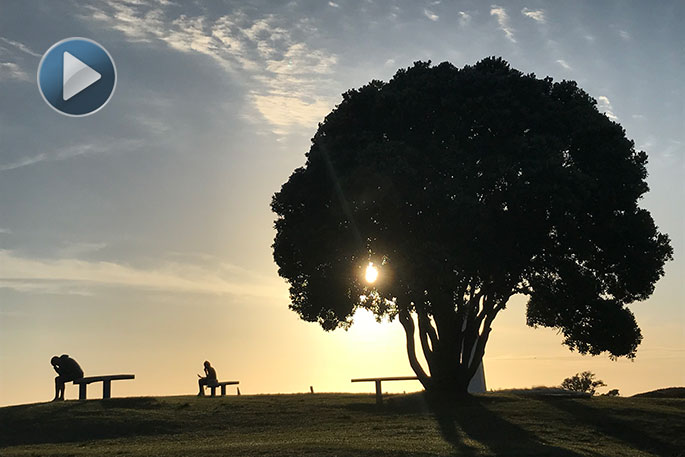 Click the image above to watch the video
In today's weather forecast we are expecting a fine day with light winds and sea breezes.
It's a one-clothing layer day today with a high of 28 and overnight low of 18 degrees.
High tide is at 1.30pm, low tide is at 7.50pm. Sea temperature is 20 degrees. There's an average sea swell of .4m. Sunset tonight is at 8.36pm.
If you're going fishing today the best fish bite times are between 6.30 and 8.30pm.
This day in NZ history in 1923 was the death of internationally acclaimed author Katherine Mansfield. Katherine revolutionised 20th-century English short-story writing and died from tuberculosis in France, aged just 34.
This day in world history in 1994 Valeri Polyakov, a Russian cosmonaut left earth, bound for the Mir space station; he spent a record 437 days in space.
Today is the birthday of Johannes Fabricus, an astronomer who discovered sunspots. He was born in 1587. It's also the birthday of rock 'n roll singer Elvis Presley, who was born in 1935. And it's the birthday of David Bowie, singer, songwriter, producer, and actor who was born in 1947.
David Bowie once said "I don't know where I'm going from here, but I promise it won't be boring."
To get involved in activities across the Bay please check out our What's On page.
There's plenty to do today and it's a great day to do it.
Have a great day!