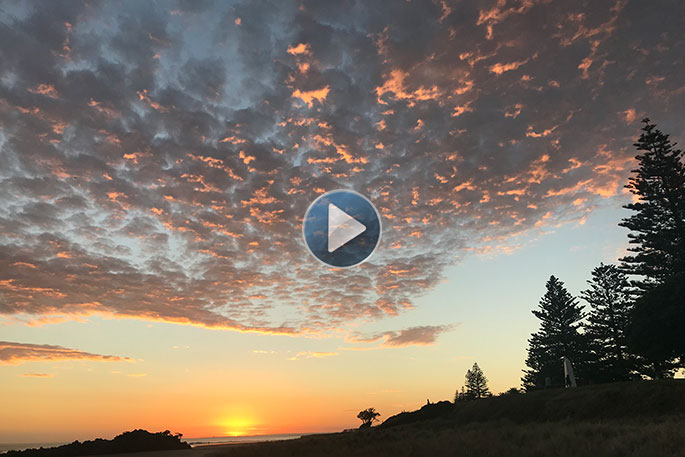 Click the image above to watch the video
In today's weather forecast we are expecting cloudy periods with southwesterlies.
It's a one-clothing layer day today with a high of 28 and an overnight low of 18 degrees. Humidity is 84 per cent.
Low tide is at 8am, high tide is at 2.20pm, and low tide again at 8.40pm. Sea temperature is 20 degrees.
There's an average sea swell of .3m. Sunset tonight is at 8.36pm.
If you're going fishing today the best fish bite times are between 7 and 9pm.
This day in NZ history in 1838 Catholic missionaries arrived at Hokianga.
French Bishop Jean Baptiste François Pompallier arrived at Hokianga. His party celebrated their first mass three days later.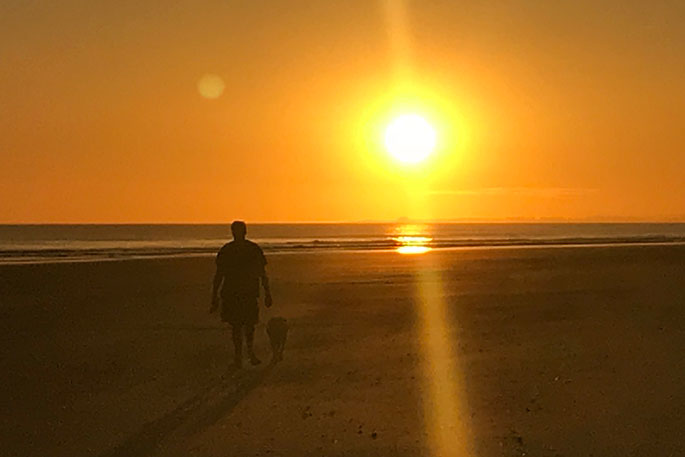 In world history on this day in 1863 London's Underground began operations. In 1901 the Automobile Club of America installed signs on major highways.
In 1912 the world's first flying-boat airplane, designed by Glenn Curtiss, made its maiden flight at Hammondsport.
Today is the birthday of singer and songwriter Rod Stewart. Born in 1945, he once said "What I do now is all my dad's fault, because he bought me a guitar as a boy, for no apparent reason."
To get involved in activities across the Bay please check out our What's On page. There's plenty to do today and it's a great day to do it!
Have a great day!