Street artist Mr G is set to complete Katikati's first ever mobile mural today.
The Tauranga Moana artist, of Ngai Te Rangi and Ngati Ranginui descent has collaborated with Out of the Wild pet food to create a freezer truck mural at the event.
Mr G, aka Graham Hoete, says his American Bulldog has been thriving on her new RAW diet and he wanted to portray the benefits of RAW by having some fun with their truck.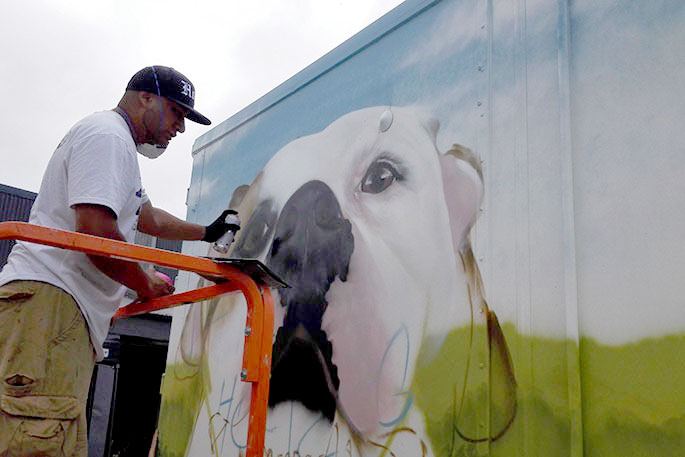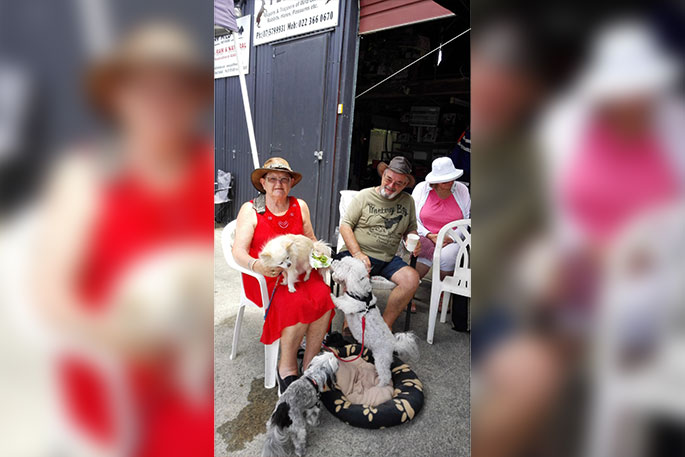 Glennis and Clive Hilditch of Papamoa with dogs Tessa, Peanut and Poppy.
A reporter at the Katikati event says more than 60 people have already come along to try the pet food and see Mr G at work, including comedian Mike King.
The Out of the Wild pet food event is taking place at Ongare Point Road, Katikati today.