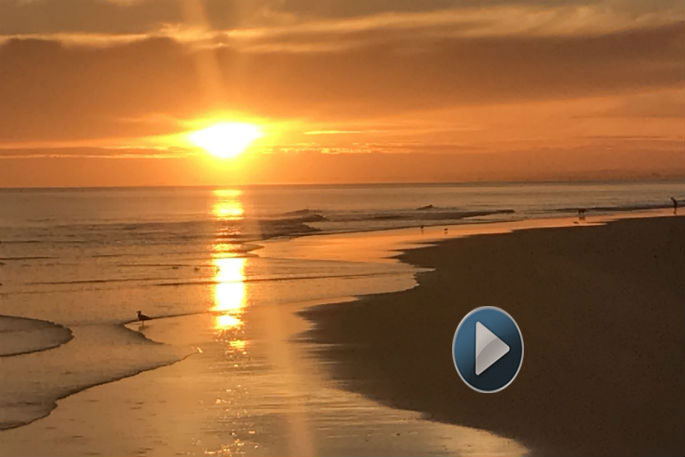 Click the image above to watch the video
It's a one-clothing layer day today with a high of 28 and an overnight low of 18 degrees. Humidity has dropped down to 77 per cent. In today's weather forecast we are expecting sunny spells and westerlies.
Low tide is at 9am, high tide is at 3.10pm. Sea temperature is 20 degrees. There's an average sea swell of .3m. Sunset tonight is at 8.36pm.
If you're going fishing today the best fish bite times are between 8 and 10pm.
This day in NZ history in 1846 the Ruapekapeka pā ws occupied by British and Māori forces. The battle at Ruapekapeka ('bats' nest'), a sophisticated pā built by the Ngāpuhi chief Kawiti, ended the Northern War. Debate soon raged as to whether the fortress had been deliberately abandoned or captured.
This day in world history in 49 BC Julius Caesar led his army across the Rubicon River, plunging Rome into civil war.
In 1980 on this day Honda announced it will build the first Japanese-owned passenger-car assembly plant in the United States - in Ohio.
Today is the birthday of H. George Selfridge, founder of Selfridge and Co. Ltd; who coined the phrase "the customer is always right". He was born in 1864.
It's also the birthday of South African novelist Alan Paton. Born on this day in 1903 Alan wrote 'Cry, the Beloved Country' and once said "When a deep injury is done us, we never recover until we forgive", and "But the one thing that has power completely is love, because when a man loves, he seeks no power, and therefore he has power."
To get involved in activities across the Bay please check out our What's On page.
Have a great day!