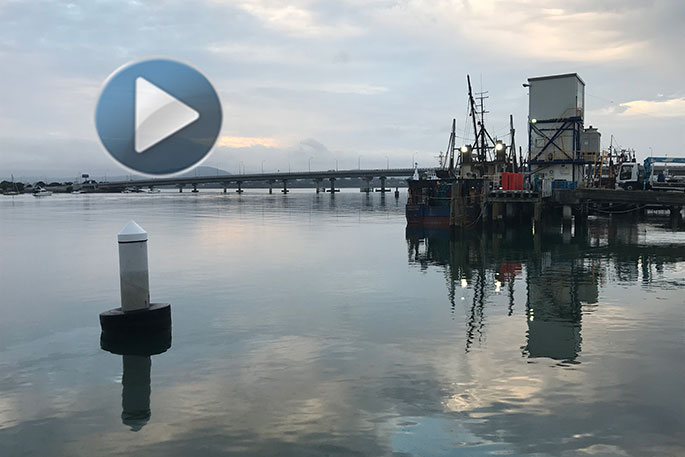 Click the image above to watch the video
Welcome to passengers from the Sun Princess, which is due to sail out at 5.30pm.
Today is a perfect day to go fishing off a local wharf.
In today's weather forecast we are expecting morning and evening cloud with the chance of a shower, otherwise fine. A mild northerly should be developing afternoon.
It's a one-clothing layer day today with a high of 25 and an overnight low of 20 degrees. Humidity is 92%.
Low tide is at 10am, and high tide is at 4.10pm. Sea temperature is a 20 degrees. There's an average sea swell of .5m. For you surfers, just a heads up that there's a bit of swell coming on Tuesday and Wednesday next week.
Sunset tonight is at 8.36pm.
If you're going fishing today the best fish bite times are between 8.30 and 10.30pm.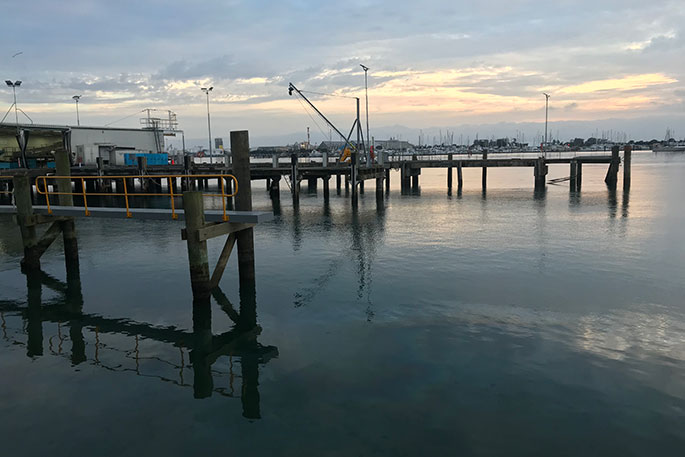 This day in NZ history in 1954 Queen Elizabeth II opened Parliament. A crowd of 50,000 greeted Queen Elizabeth II, resplendent in her coronation gown, when she opened a special session of the New Zealand Parliament in its centennial year.
In world history on this day in 1872 Russian Grand Duke Alexis went on a buffalo hunting expedition with Gen. Phil Sheridan and Lt. Col. George Armstrong Custer. In 1879 the British-Zulu War began. In 1908 a wireless message was sent long-distance for the first time from the Eiffel Tower in Paris. In 1940 Soviet bombers raided cities in Finland. In 1982 Peking protested the sale of U.S. planes to Taiwan. In 1998 nineteen European nations agreed to prohibit human cloning. In 2010 an earthquake in Haiti killed an estimated 316,000 people.
Today is the birthday John Hancock, the first signer of the Declaration of Independence. Born in 1737, he said ""The more people who own little businesses of their own, the safer our country will be, and the better off its cities and towns; for the people who have a stake in their country and their community are its best citizens."
To get involved in activities across the Bay please check out our What's On page.
Have a great day!