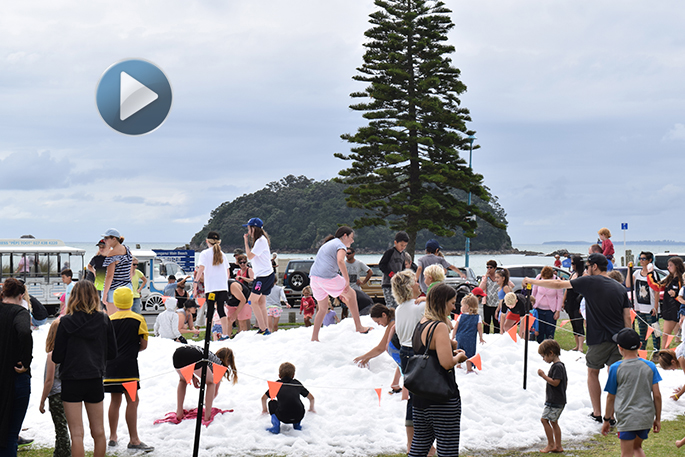 Click the image above to watch the video
A huge truckload of snow transformed part of Marine Parade, along Mount Maunganui's beachfront, into a white winter wonderland today.
The edge of Mount Drury Reserve along the beachfront was covered in snow thanks to the Mt Ruapehu team and Whakapapa ski area's state-of-the-art 'Snow Factory', the machine which worked through the night pumping out fresh snow.
The 60-tonne truck travelled around 260km from Mt Ruapehu's Whakapapa Ski Area to Mt Maunganui this morning to bring snow to the surf.
Mt Ruapehu Marketing Manager Matt McIvor says the event was a huge success.
"We couldn't have asked for a better turnout today. We had hundreds of kids, families and beachgoers coming here and having a play in the snow.
"For many of them it was the first time they had ever seen snow so we were absolutely stoked to bring it to them.
"It's not every day you can play in snow at the beach, especially in the middle of summer."
"We thought there would be no better way to introduce people to snow than to bring it right to them and they seemed to be loving it.
"We also thought bringing snow to The Mount was a wicked way to let people know our season passes are still on sale for this winter."
More than 500 holidaymakers and beachgoers turned up to play in the snow at Mt Ruapehu's free event.
For most it was the first time they'd seen snow right next to a beach, so sandcastle building and lying on the beach was traded for snowball fights, snow angels and snowmen building.
More than 25 prizes were also buried in the snow for those prepared to dig for them.
Aaron Charles-Dobson, 29, from Tauranga was making the most of a unique beach day.
"I've always seen the snow driving past the mountain on the Desert Road but never been to it, so the snow came to me and my kids on the Mount beach. It was just amazing.
"I made my first snow angel."
William Warena-Green,8, from Whangaparaoa says this was my first time on the snow and it was awesome.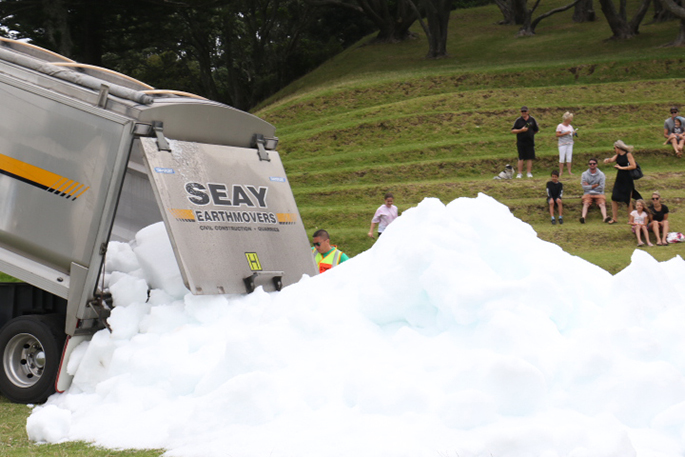 The snow being dumped at 10am.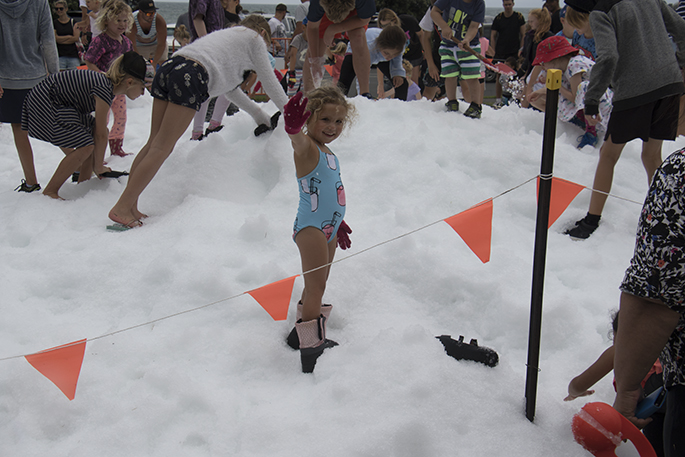 Maaike Clissold, 3, from Mount Maunganui.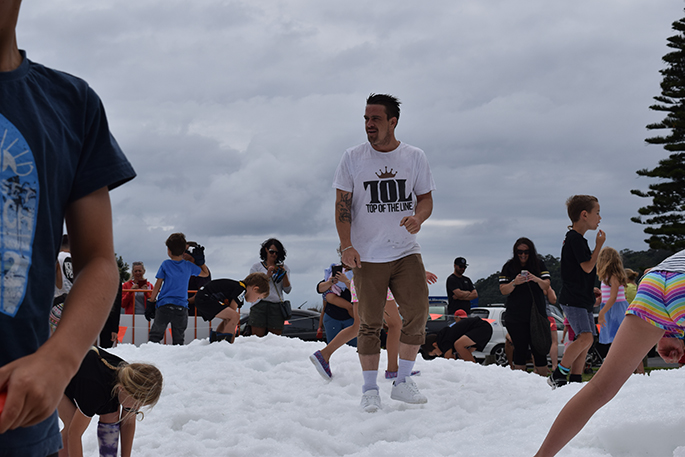 Aaron Charles-Dobson, 29, from Tauranga.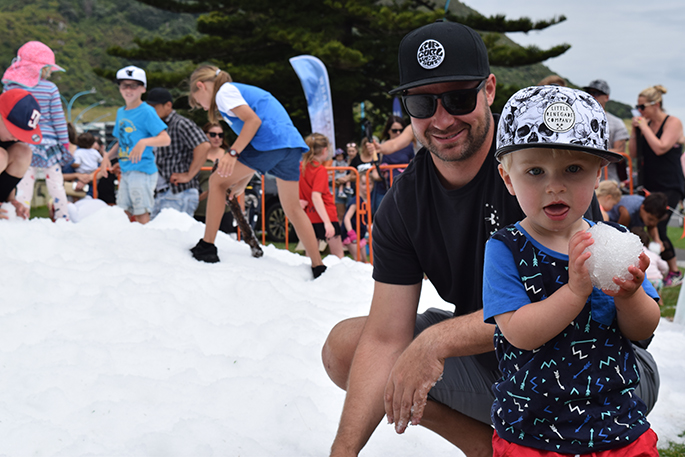 Franklin Van Lavern, 2, from Papamoa, enjoys his first touch of snow with his uncle.