Today was jam packed with activities to do for all ages, with many people getting involved in all of the action.
First off at 12pm there was the Colour Splash where the public let loose spraying coloured dye all around Coronation Park.
Grace Choi says she has always wanted to do one of these and had a "wicked" time at the event with her friend from Australia, Tylor Horton.
Lonni Looyen says she saw Colour Splash on Facebook as an event.
"It looked like a cool event and I quite liked the idea of it not involving a run."
"We are on holiday at the moment, from Hamilton, and plan to the go to the Cure Kids event next."
As well as getting coloured up, there was a live DJ and performances to enjoy from Bay of Plenty Performing Arts and German Bollywood dancer Manjulali and traditional Indian vegetarian food available.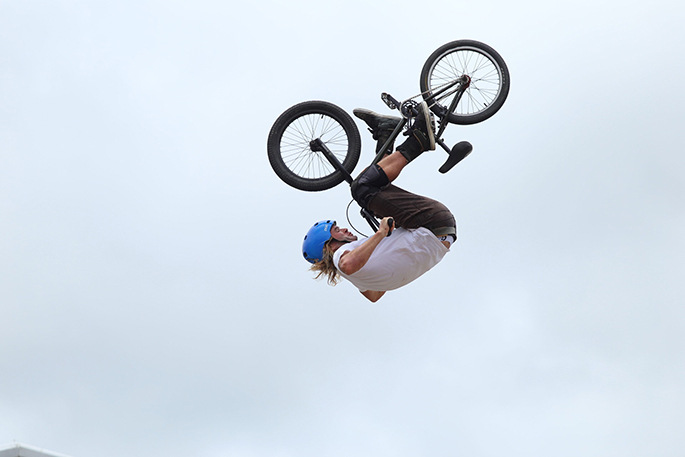 Wheels 4 Cure Kids was also a great success where Frazer Cover was packed with people awaiting Nitro Circus stunts.
The event featured an all-star Nitro Circus line up, including a world first stunt being performed by Levi Sherwood, FMX verses BMX train battles, street bike action from Nic Kruzah Kroeze, and rising FMX star Carlos Hanlin. Plus a chance to meet the stars from Nitro circus, kids rides, charity auctions, music, and food.