Click the image above to watch the video
Tauranga residents are promised an action teaser for this weekend's Classics of the Sky Tauranga City Airshow, with the early arrival of the RNZAF Black Falcons aerobatic team.
Flying the Beech Texan T6C's, the team is expected to arrive on Friday afternoon, announcing their arrival with low pass and a circuit of the town.
Later they are expected to be rehearsing for the Saturday show.
"From 2pm onwards they should be overhead," says Classic Flyers CEO Andrew Gormlie.
The gates open on Saturday at 1.30pm with flying starting at 3pm.
"It should be finished 6pm -6.30ish."
In addition to the five flying Texans, which are putting on an aerobatic display for the first time in Tauranga, the RNZAF will have a ground display Texan aircraft and the NH90 helicopter also on display, with the helicopter possibly open to closer inspection.
Among the excellent line-up of ex-military and aerobatic aircraft will be another crowd favourite at the show, the "Roaring Forties" Harvard aerobatic team.
With their trade mark spinning propeller "snarl" and the bark of big radial engines operating at high speed.
Classic Flyers have acquired yet another Grumman Avenger restoration project to be rebuilt alongside their current Avenger exhibit from Gisborne.
The show brings together three Avengers for the first time since the 1950s.
The airworthy example will perform a bombing run and flying display, plus a second Avenger completely restored to static display status and a third aircraft in the early stages of restoration.
Joining the Avengers on the day will be other Classic Flyers static and operational exhibits including engine runs from the Aermacchi jet and P40 Kittyhawk.
Dave Philips will be back for yet another of his spectacular Tiger Moth displays.
Look out too for the impressive Czech built L-39 Albatross jet. Steve Geard, of international aerobatic fame, will once more impress with his Yak 55M performing unbelievable stunts and racing a car on the runway.
The military re-enactors are bring a host of military vehicles will be on display along with more pyrotechnics and explosions.
Plenty of pyrotechnics are promised. There is a possibility the pyrotechnics may get out of hand and require some extraordinary aerial fire-fighting.
Visitors are welcome to bring their own picnic or they can purchase food and drink from the many food vendors on site.
Classic Flyers will have a limited bar facility for those who might like an alcoholic beverage while watching the show.
People are not permitted to bring their own alcohol or pets and smoking is prohibited.
Gates open at 1.30pm with the airshow starting at 3pm.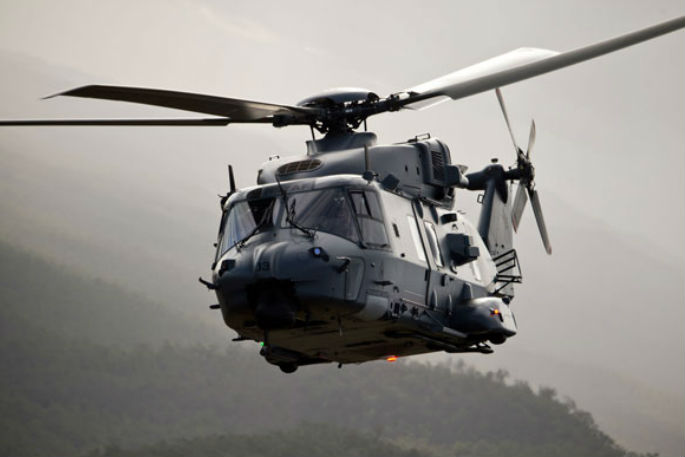 T-6C Texan II specifications
Manufacturer: Beechcraft
Length: 10.16m
Wingspan: 10.19m
Gross weight: 2858kg
Cruise speed: 515kmh
Max range: 1667km
Source: RNZAF