An oil spill caused by a two car crash near the Kaimai Summit is believed to be the cause of multiple other crashes in the same area on Monday.
A police media spokesperson says four crashes were reported on late Monday morning following the initial crash at about 10am.
"Police were called to a crash between two vehicles, a van and ute, at about 10am. This crash resulted in an oil spill.
"The road was down to one lane each way at the time, to allow contractors to clean up the oil which reportedly spread up to 300 metres."
Three minor crashes were reported immediately after the spill with no injuries reported, says police.
Following these, another crash also happened in the same area later that evening.
"We received reports of a two-car crash near the Matamata side of the Kaimai summit around 6.15pm."
No injuries were reported and the road was blocked for a time, says police.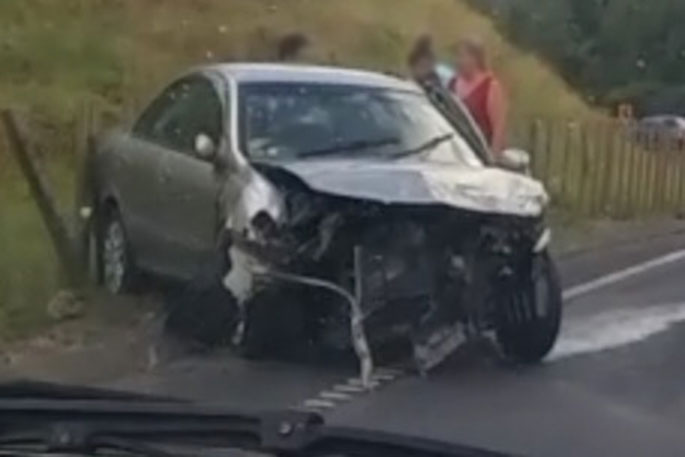 The crash later in the evening. Supplied photo.