A blessing or a curse depending on how you look at it, the ongoing fault with the Brookfield lights this week is being praised by some local residents, who say traffic through the roundabout/traffic lights system is much smoother when the lights are not working.
They have not been working since Saturday, with the default orange lights flashing to warn drivers.
"As soon as the lights are on, everything backs up," says a Miller's road resident.
A spokesperson for Tauranga City Council says a fault caused the lights to go down.
"When something goes wrong and lights aren't working as they should, they flash amber as a warning for motorists," says communications advisor Siobhan Keogh.
The lights were out Saturday, on again on Sunday, off again on Monday and working again today.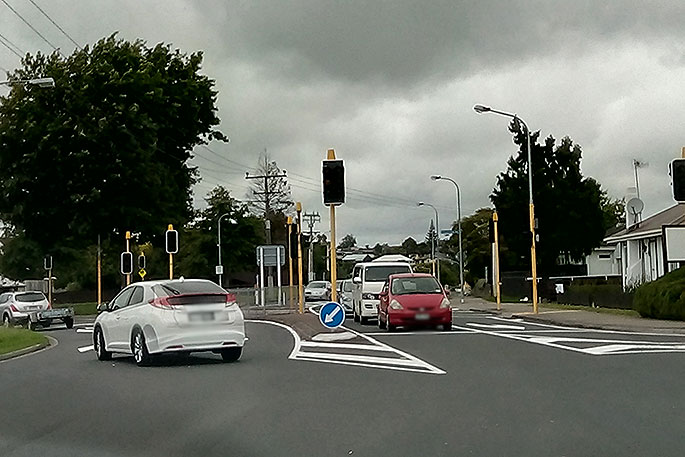 Thirty-six traffic light poles controlling traffic at the Brookfield interchange which is at the convergence of five major routes and complicated by the shopping centre entrances and exits, a school and residences driveways.
In a previous story the designer called the interchange a "peanut-about"
There are three sets of red, yellow and greens in every direction of every lighted segment of the interchange, which have all been flashing orange when the fault has occurred.