A semi-retired car salesman with a mission to raise money for the needy has just bid farewell to a nearly 45-year-old moustache.
As part of a mission to help raise funds to build transitional studio units for homeless men, Francis Sydenham has had his moustache shaved off at Tauranga Moana Night Shelter.
He says he feels like a new man.
"I wasn't sure how it would feel or what I would look like, but I'm quite pleased with the end result.
"It's a sacrifice going towards something worthy," says Francis.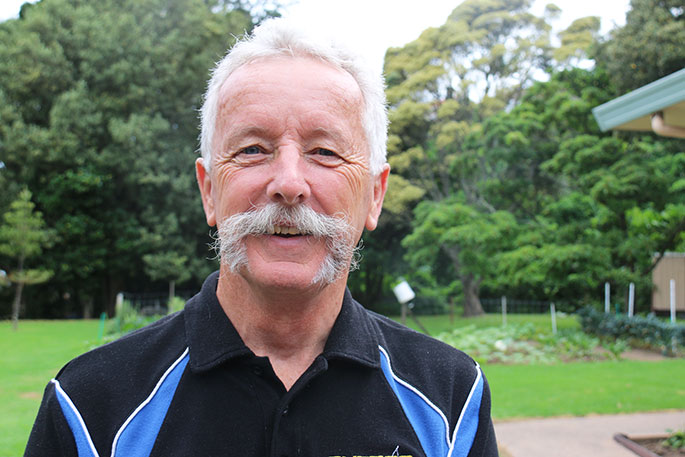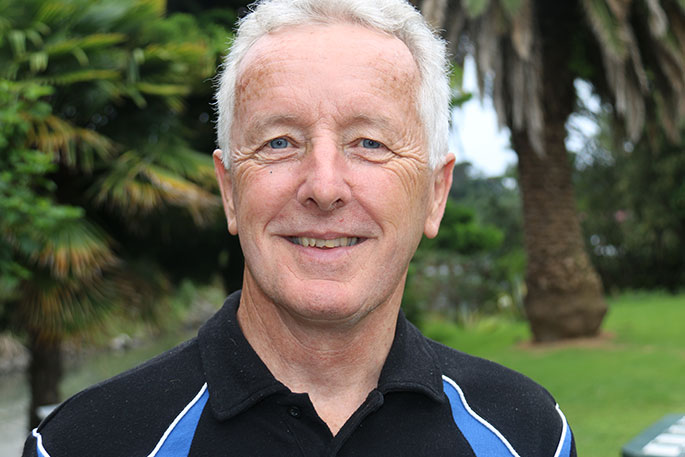 "At first I thought I'd shave it off just to see what I'd look like because I was a completely different person 45 years ago.
"Then I wondered if I could get some mileage out of this to help support a charity.
"I thought I'd make a big deal of it, put it on Facebook and get whatever attention I could get to help raise money for the Tauranga Moana Night Shelter."
He says donations have been flowing in.
Helping out on the razor especially for the occasion was Sam Dowdall aka Sam the Barter Barber a man on a nationwide journey with the mission to get men to open up about their mental health.
He says today isn't the first time he's shaved a moustache of significant years' growth.
"It's quite often a good one to be a part of, a shave like this, but there's nothing worse than the person being shocked about the end result. I think he looks good though.
"My mother always said, 'a moustache says a hundred things about a man, none of them are good.'"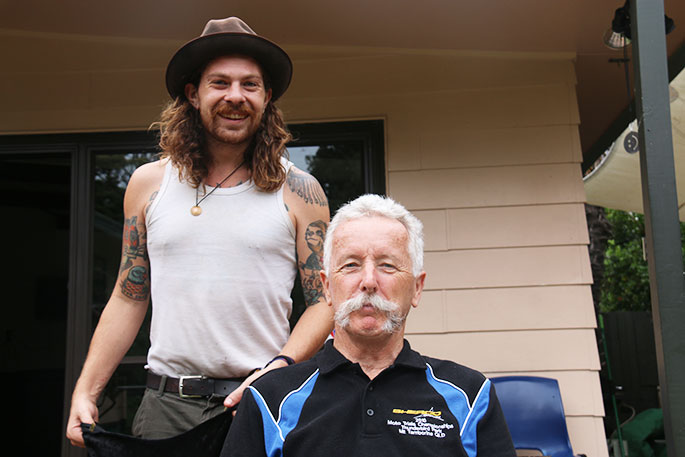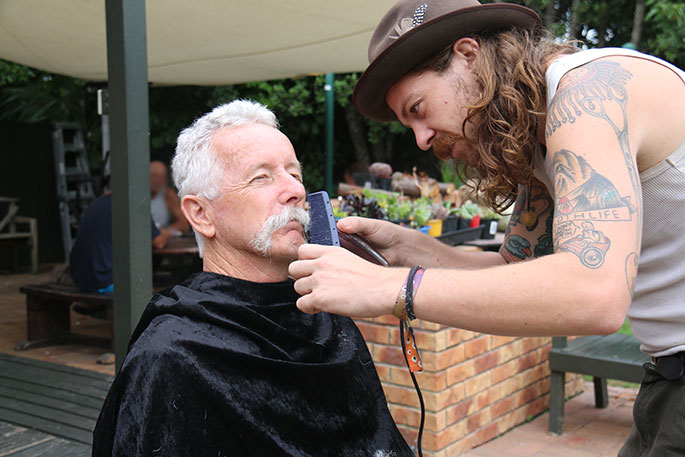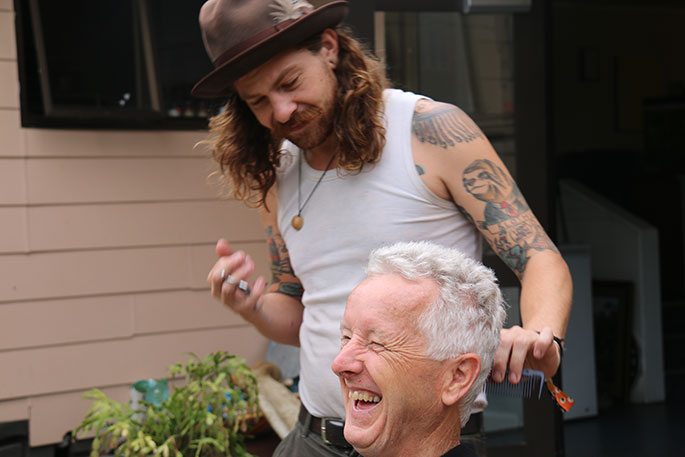 The shave was witnessed by various men at the shelter, who were also offered free haircuts and shaves during Sam's visit.
"I love what Tauranga Moana Night Shelter do, it's not just important, it's crucial and they aren't given nearly enough support," says Sam.
"I always like to call around when I'm in town, it's definitely a really specially place where very deserving people are given a hand and a lift up when they need it."
Tauranga Moana Night Shelter manager Annamarie Angus says they are grateful for the support.
"It's great witnessing something like this, a 45-year-old moustache being shaved off and all to help support our shelter. It's also great to see Sam again.
"If it comes into fruition, this money is definitely going to help towards building our units or with operational costs, which directly benefits our men, a lot of whom are single and going through hardship.
"We're a community here at Tauranga Moana Nightshelter and now, Francis has become a part of that community."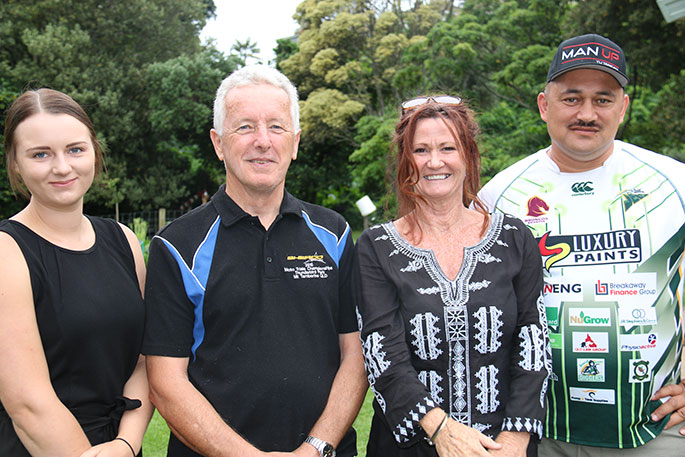 Jo Meyer, Francis Sydenham, Annamarie Angus and Lance Wilson after the shave.
In addition to fundraising by Francis, a crowdfunding page has also been set up to help with the project, which has already raised more than $4000.
The nightshelter must raise $100,000 to kick start the project, which is a collaborative community initiative run by Tauranga Moana Nightshelter, Habitat for Humanity, Beca and BayTrust, and has a total build cost of $410,000.
The remaining $310,000 required, will be sought through application to BayTrust for a low interest loan.
Those wanting to donate to Francis and the cause can make a donation on the Givealittle page.