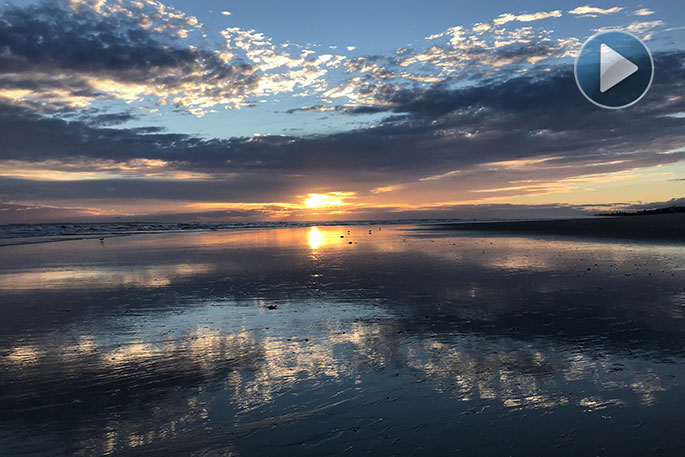 Click the image above to watch the video
In today's weather forecast we are expecting a partly cloudy day, becoming overcast at night with easterlies.
It's a one-clothing layer day today with a high of 24 and an overnight low of 17 degrees. Humidity is 67 per cent.
Low tide is at 7.40pm and high tide at 1.50pm. Sea temperature is 21 degrees, and there's a sea swell of 1m. Sunset is at 8.19pm.
If you're going fishing today the best fish bite time is between 6.30pm and 8.30pm.
This day in NZ history in 1915, Able Seaman William Edward Knowles became one of the first New Zealanders to die in the First World War as a result of enemy action.
In 1931 the first fatal accident on a scheduled air service in New Zealand took place.
All three people on board a Dominion Airlines Desoutter died when it crashed near Wairoa in northern Hawke's Bay.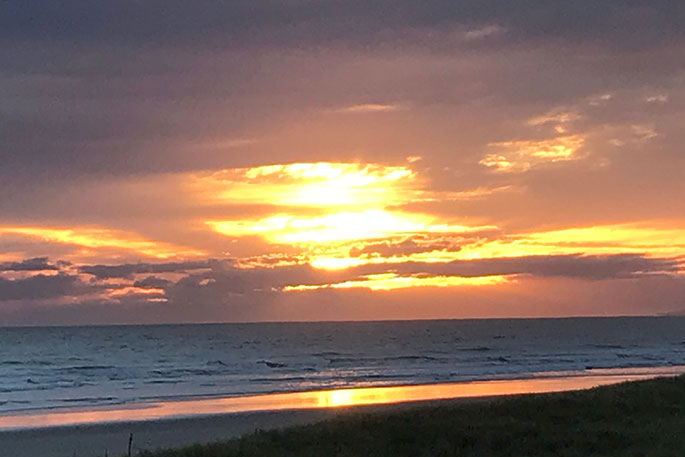 This day in world history in 1587 Mary, Queen of Scots was beheaded for her alleged part in the conspiracy to usurp Elizabeth I.
In 1924, the gas chamber was used for the first time to execute a murderer.
Today is the birthday of French novelist Jules Verne. Born in 1828 he was one of the first writers of science fiction, and wrote Twenty Thousand Leagues Under the Sea.
It's also the birthday of Russian chemist Dmitri Ivanovich Mendeleyev. Born in 1834, he developed the periodic table of elements.
And it's the birthday of film actor and 1950s teenage icon James Dean. Born on this day in 1931, he once said 'Dream as if you'll live forever. Live as if you'll die today.'
To check out what's on today please go to our What's on page. Have a great day!