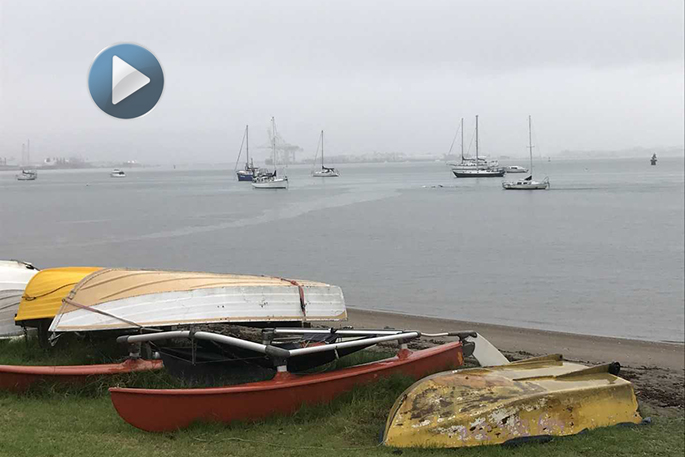 Click the image above to watch the video
In today's weather forecast we are expecting rain at times with easterlies.
It's a one-clothing layer day today with a high of 25 and an overnight low of 22 degrees. Humidity is 98 per cent.
Low tide is at 9.30am and high tide at 3.30pm. Sea temperature is 21 degrees, and there's a sea swell of 1m. Sunset is at 8.17pm.
If you're going fishing today the best fish bite time is between 8pm and 10pm.
This day in NZ history in 1967 marked the end of free school milk. New Zealand schoolchildren received free milk between 1937 and 1967. The first Labour government introduced the scheme – a world first – to improve the health of young New Zealanders and make use of surplus milk.
This day in world history in 1840 Queen Victoria married Prince Albert. In 1904 Russia and Japan declared war on each other. In 1979 the Metropolitan Museum announced the first major theft in its 110-year history; a $150,000 Greek marble head. In 1986 the largest Mafia trial in history, with 474 defendants, opened in Palermo, Italy.
Today is the birthday of physicist Walter Brattain. Born in 1902, he was one of the inventors of the transistor. It is also the birthday of Boris Pasternak, the Russian novelist and poet who wrote Dr. Zhivago. Born in 1890, he said "Man is born to live and not to prepare to live."
To check out what's on today please go to our What's on page. Have a great day!