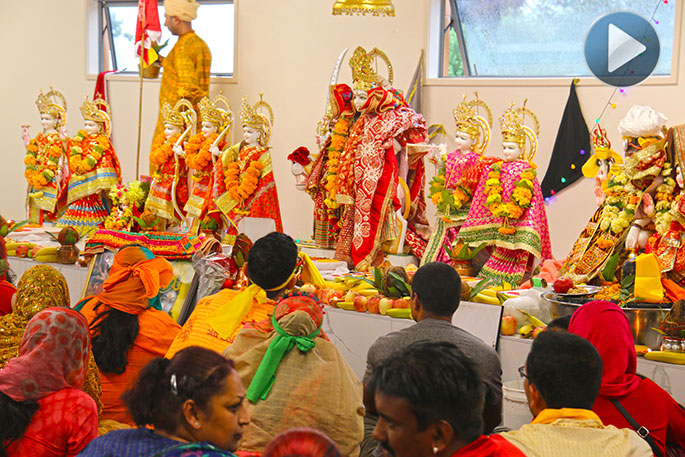 Click the image above to watch the video
Statues of the Hindu pantheon of gods and goddesses have been installed during a three day ceremony at Tauranga's first Hindu temple.
The painted marble statues' installation marked the culmination of a project undertaken by the Sanatan Dharam Trust, which bought land for the temple, a Hindu Mandir, on Whiore Avenue in 2012.
Prior to 2012, the local Indian families of Tauranga used to gather a few times a year for a Jagrata at each other's houses.
The ceremonies, from February 9-11, are known as Murti Sthapana and Prana Pratishta.
The first one means placing the sacred image, while the second translates as establishing the breath.
Once unpacked, the statues were bathed and anointed and a priest from Auckland said the mantras and invited the gods and goddesses into the temple.
The ceremony involves singing and prays over the three days, with devotees sitting in front of the screened area until the idols can be revealed.
It is a ceremony that can be understood in two ways - either as an agreement between the diety and the congregation, where the deity agrees to descend into the idol and the congregation agrees to care for the deity in a form of service.
The ceremony is then the bringing and awakening of the deity within the idol.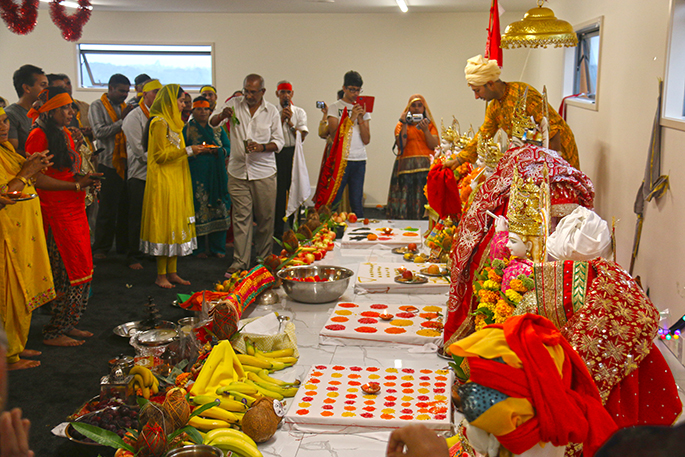 Offerings and prayers made to the Hindu idols.
A second view is that the ceremony's purpose is to awaken the minds of the participants. As the deity is all-pervading and omni-present, the idea of establishing the breath of the deity in the idol is impossible. The real installation takes place in the hearts and minds of the participants.
A lengthy process, Murti Sthapana required the statues to be installed with each having a mantra to open the eyes, open the ears, and so on.
Hindu is the oldest religion in India - a faith that pre-dates Buddhism, Jainism, and the Sikhs. It does not have a human founder.
The main mission of the Sanatan Dharam Trust is to further spread the message of Sanatana Dharma.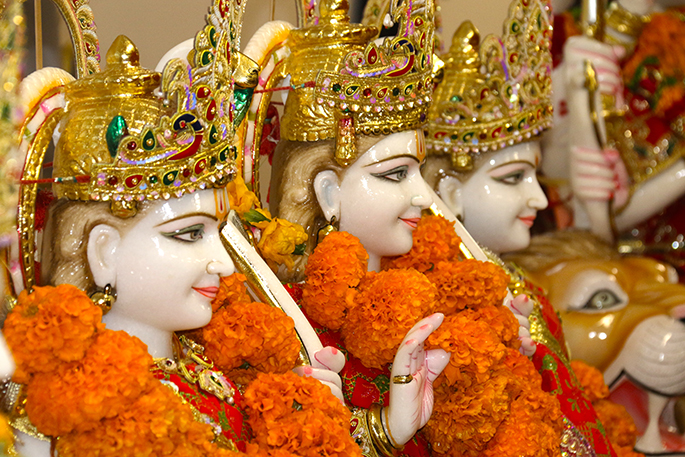 Some of the newly installed idols.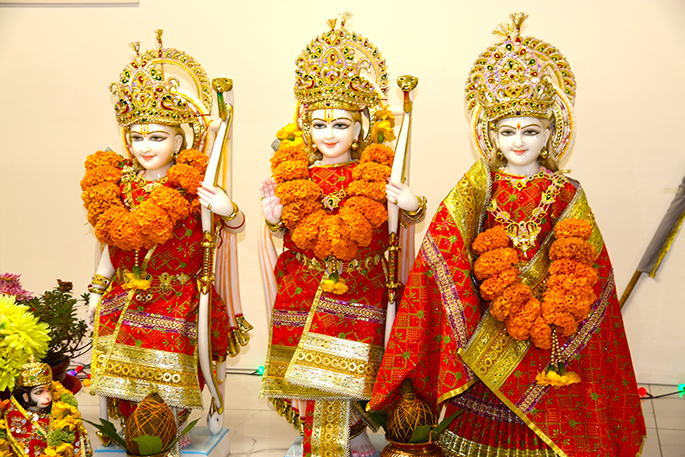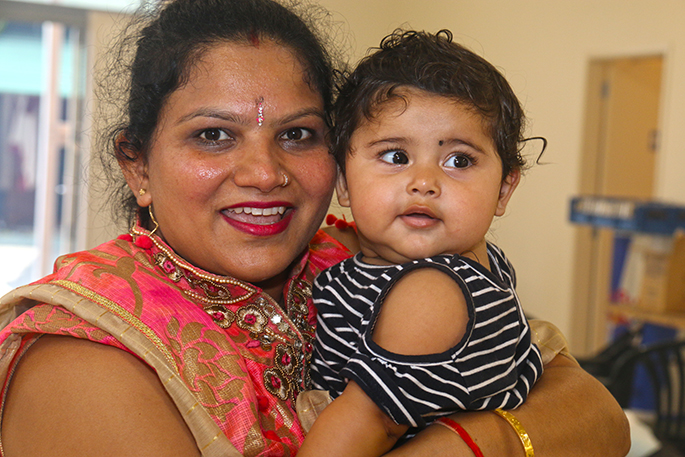 Sarita Attri with baby Chahat Kumar.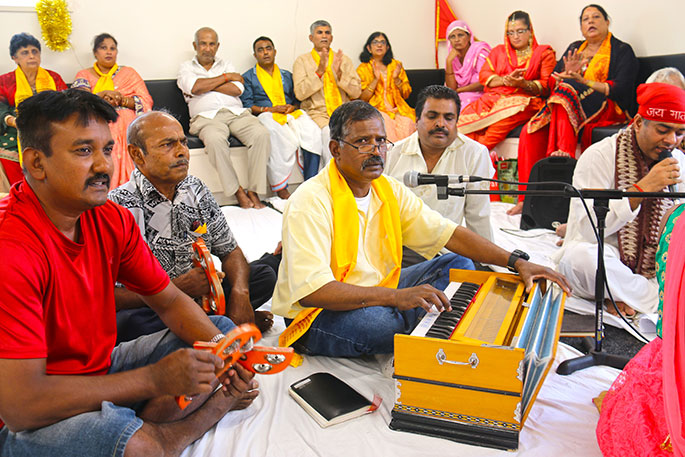 Prayers and singing precede the revealing of the idols.