More tests, including ground penetrating radar checks of suspected subsurface defects, are being undertaken at the former Bella Vista homes sites on The Lakes Boulevard today, before home owners and tenants will be permitted to return to their homes.
Residents were advised of this at a meeting held at Tauranga City Council chambers last night.
Council evicted the residents from 13 of 21 homes in Lakes Boulevard and Aneta Way on Friday on a Building Act warrant.
It cited a dangerous state of some of the buildings and the potential threat presented by cyclone Hola.
With the cyclone now passed, last night's meeting was organised by the city council and fronted by Garry Poole with general manager of the council's CEO group Kirsty Downey doing most of the talking. Kirsty told residents they cannot return to their homes yet.
"We have not got all the information we need to make decisions going forward," says Kirsty.
Around 20-30 people were present at last night's meeting, with others from out of town attending via Skype.
The meeting was in two parts, with council staff making audio visual presentations showing defects to the buildings and site drainage justifying Friday's decision to declare the buildings dangerous and order them vacated.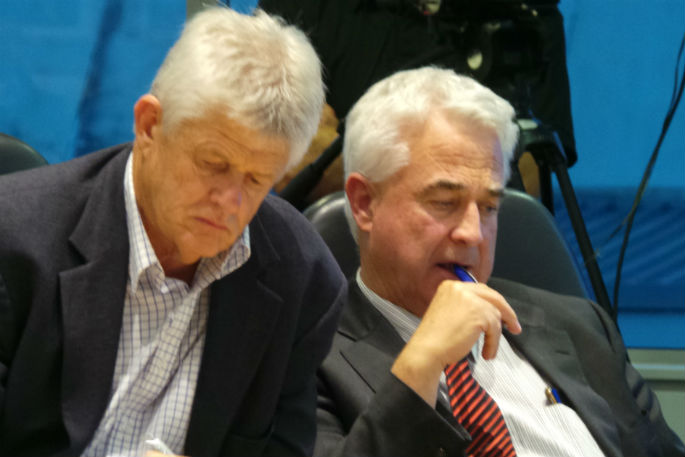 Councillor Larry Baldock and Mayor Greg Brownless were observers at the meeting.
The second part of the meeting was more lively, with Kirsty fielding questions from the residents, and refusing to answer those about how the situation arose in the first place; or why they have codes of compliance from council on properties which are now deemed dangerous, and how it is that they have several geotechnical experts whose advice conflicts with the council's expert Mike Trigger.
A council claim that work was unable to proceed on fixing the retaining wall along the cut between the Aneta Way and Lakes Boulevard properties because of a Work Safe prohibition order from October 2017, was contradicted from the floor.
Leon Styles from BOP Retaining Walls Fences and decks Ltd., says they have Worksafe permission to enter the site and carry out the work they have been contracted to do by nine of the home owners, but the council will not permit allow them to do so.
Garry Poole said he will speak with Leon today.
Speaking to SunLive after the meeting, Leon says it took three weeks to get the documentation sorted.
"It is a dangerous job due to council allowing it to get to the point that it is.
"Worksafe shut it down not council, so if there had been a collapse the council would have been right in it. Council have been on site every day looking at this four metre high vertical wall and doing nothing about it.
"The reality is we could have done that whole back wall weather permitting in about three weeks."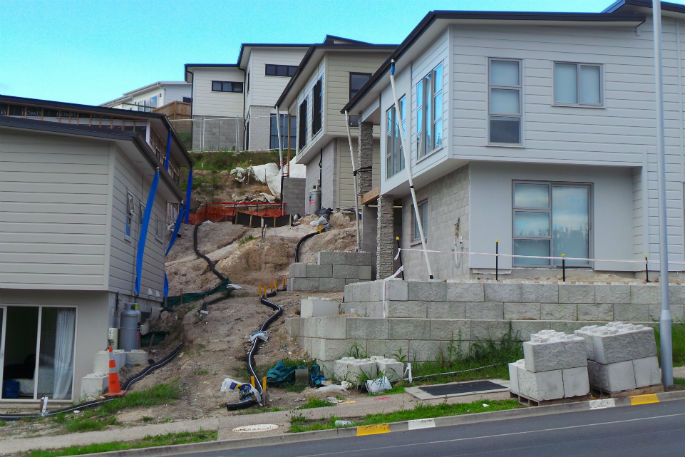 Some of the affected homes in Lakes Boulevard.