A three car crash on State Highway 2, near Apata Station Road, was too loud to ignore, says Erin Pickett.
Three cars crash on the highway around 3.30pm.
"I heard the crash and it was too big to ignore. So I got in my car and shot down to the end of the road and ran to the crash site."
When Erin arrived at the scene, she saw a woman on the left side of the road with people around her and an older gentleman with only one person with him on the right hand side.
She decided to head over to the gentleman.
"He explained to me that he was the driver of the ute and his wife was stuck in the car. I sat the gentleman down and asked him if he was hurt.
"He had chest pains so I got him seen as soon as possible." Erin says there was another woman stuck in the white car who was crying out and had to be removed from the vehicle.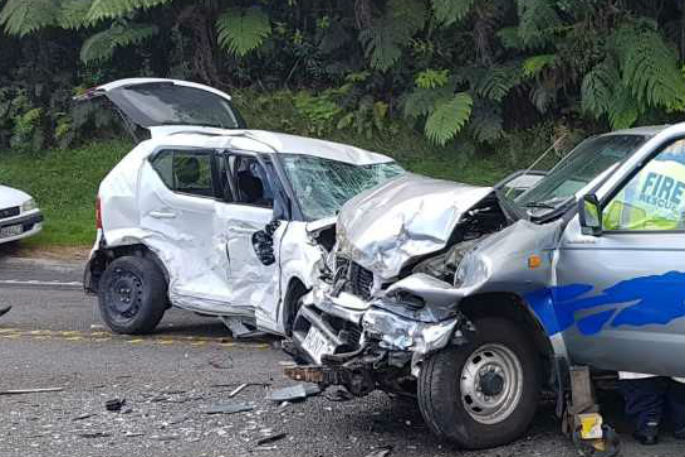 "She was not in a good way at all. Other bystanders told me that she was bleeding from the mouth and had a gash to her head.
"They had her in the ambulance for a very long time before they were able to transfer her to hospital."
Erin stayed with the gentleman until he and his wife were taken to hospital by ambulance.
The highway is still currently closed and diversions are in place down Esdaile Road, Wainui South Road and back onto SH2.
The serious crash unit is investigating the cause of the crash,