When a teenager spotted a five-year-old boy struggling in the water on The Strand, she didn't think twice about plucking him from the water.
The 13-year-old had recently attended a Ngai Te Rangi programme supported by the Western Bay of Plenty Primary Health Organisation, that aims to help young people improve their long-term health.
It is this programme that is being credited to having produced immediate results with the saving of a young boy.
"She attributes her actions to the confidence she gained from learning about water safety," says Emily Gudsell, a spokeswoman for the programme.
The girl saved the boy after attending a water safety course that formed part of the programme, which is run by the Ngai Te Rangi iwi.
The innovative programme aims to tackle health problems before they occur, helping youths aged 11 to 16 to understand the importance of an active lifestyle and traditional, healthy food.
It does this with a range of activities that include gathering kaimoana (seafood), learning about cultivation, and living off the land. The water safety course was aimed at ensuring the youths were safe during the kaimoana activities.
"The transfer of traditional and cultural knowledge encourages them to have good nutrition and regular physical exercise," Emily says.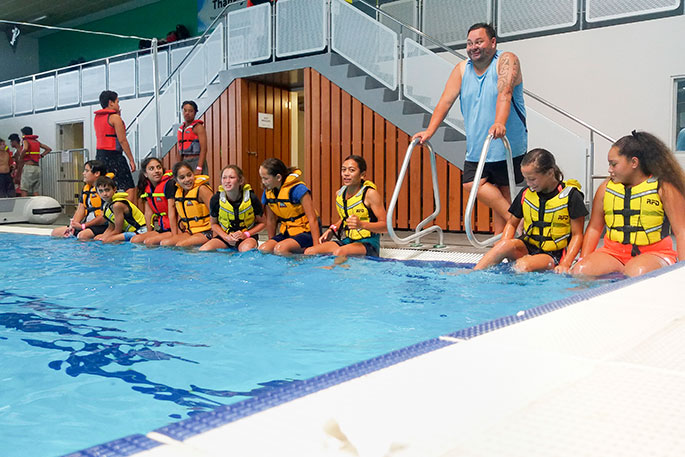 "For example, they come to understand how traditional food is more nutritious than fast food, and this knowledge is passed on to their whanau.
"Positive cultural identity builds resilience, helping young people to confidently reject unhealthy options and maintain lifelong healthy decisions."
The programme started in January with two weeks of activities. It will resume during the April school holiday period and continue long-term during holiday breaks, providing opportunities for at least 96 youths.
Emily says the programme has produced unexpected benefits. The rescue of the 5-year-old boy is a striking example, but 11 of the youths have also completed their day skipper tickets, which will give them NCEA credits.
The Western Bay of Plenty Primary Health Organisation is providing funding for the programme.