Papamoa's encouraging start to the new football season continued on Saturday, on a day of positives on-and-off the pitch for the WaiBOP Premiership league leaders.
The Bay community, both young and old, were out in force at Gordon Spratt Reserve for Papamoa's first home game of the season against Te Awamutu – and the men in yellow didn't let them down, winning 3-1.
Having registered a 10-0 victory on the opening day at Hamilton Wanderers, the home side's confident start came as no surprise.
Striker Andrew Cooper, who had helped himself to four goals at Porritt Stadium seven days earlier, was again in the thick of things, and could have put the game to bed by half-time after a flurry of chances.
But with just six minutes on the clock, Papamoa's blistering start was rewarded when his fellow forward Mitchell Hales broke the deadlock with a smart finish.
Despite their dominance, their lead at the break was a slender one, but Cooper's persistence paid off after the restart.
It was by far his most difficult chance of the game, and the irony wasn't lost on him after he'd guided the ball into the bottom corner from the edge of the 18-yard box.
The third, though, would seal the man-of-the-match award for Hales, who bravely headed home amongst a sea of bodies and took a slight knock in the process.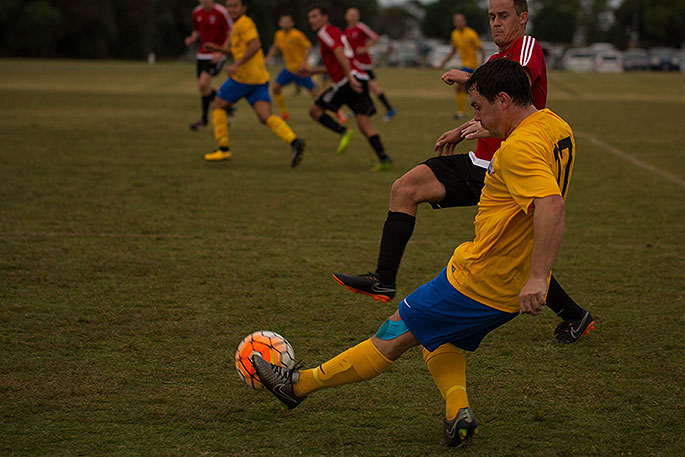 The visitors from the Waikato weren't sent home completely empty handed, and they snatched a last-minute consolation when Jack Connor's effort from distance took a deflection to wrong-foot the otherwise excellent Ryan Foord in Papamoa's goal.
After the game, coach Duncan Lowry said: "The best compliment we could receive came from Te Awamutu's coach, who said he'd happily pay to watch us play every week.
"Coming from a fellow coach, that means a great deal and tells us that even though it's still very early days, we're doing something right.
"The game itself was similar to our opener at Hamilton Wanderers – the difference being we missed quite a few chances this week, especially in the first-half.
"As a coach, 3-0 is what I would call the perfect scoreline, so to concede a goal in the very last minute was a bit disappointing at the time.
"But overall, I had to congratulate our players because it's another win and we were in control for most of the game."
As well the gathering momentum on the pitch, club officials were delighted with the turn out for Saturday's fixture.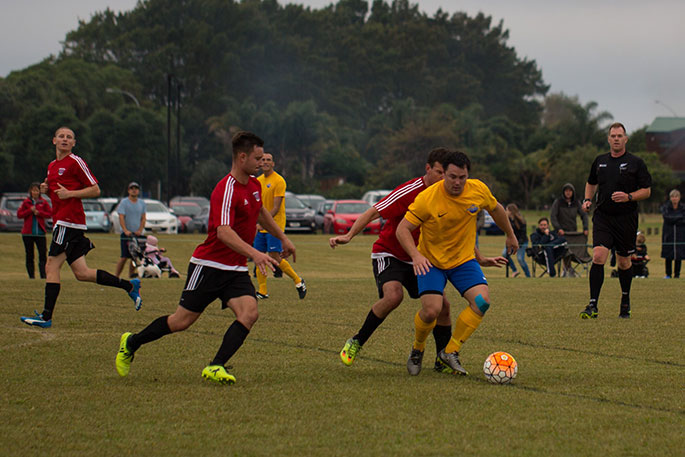 A nine-strong group of Papamoa's juniors acted as ball boys throughout the 90 minutes, while a healthy crowd, which included former New Zealand All Whites defender Alex Young, were treated to a feast of sausage sandwiches as well as a feast of football!
"We're not getting carried away," added Lowry.
"We know this will be a long season with a few challenges along the way. But I'm really pleased with the way we've started and we'll take things game-by-game."
Papamoa FC (3-4-3): Ryan Foord; Phillip Fletcher, James Davies, Campbell Higgins (captain); Alistair Frost, Top Khamwanthong, Fawwaz Ali, Alex Wilson; Cruize Herrera, Mitchell Hales, Andrew Cooper. Subs: Matthew De Bono, Elijah Welch, Ashley Johnson.