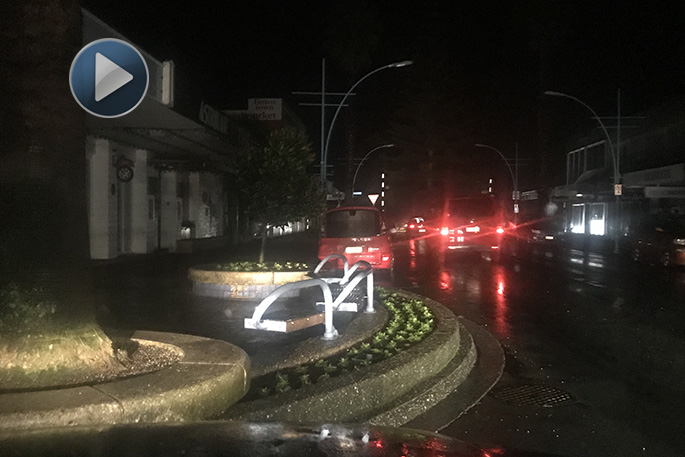 Click the image above to watch the video
The cause of the power cut that affected more than 4000 properties in Mount Maunganui on Saturday night has been revealed.
Powerco network operations manager Phil Marsh says around 4200 Powerco customers in and around the Port Tauranga lost supply for around an hour.
"A line servicing a substation at the port failed at around 9.35pm," he says.
"Contractors were able to identify the cause of the fault and reconnect all customers by 10.30pm."
During the power outage parts of the Mount Maunganui CBD were without electricity, affecting street lights as well as businesses.
A couple in Papamoa also reported a 'ball of lighting' appearing in their lounge.
"Wow just had a lightning ball in the lounge! About the size of a basketball, orange, white glow. Two to three seconds then a loud bang as it disappeared," wrote Wayne Shadbolt on Facebook.