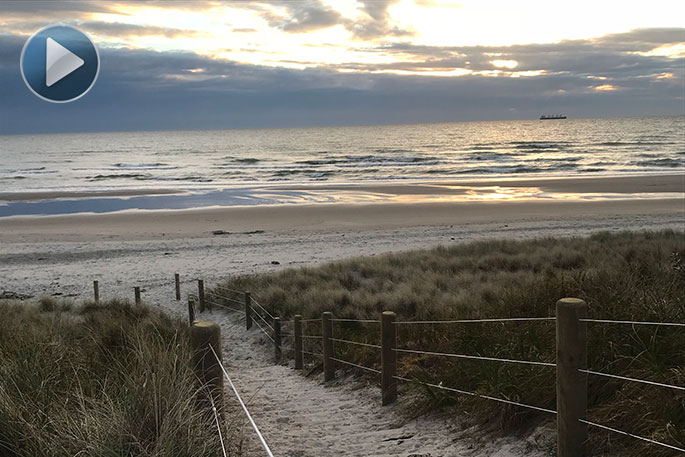 Click the image above to watch the video
In today's weather we are expecting a cloudy day with occasional rain developing. Southeasterlies should be strengthening this morning.
It's a two-clothing layer day today with a high of 15 and an overnight low of 8 degrees. Humidity is 72 per cent.
High tide is at 11.50am and low tide is at 6.10pm. There's a sea swell of .3m with a sea temperature of 16 degrees. Sunset tonight is at 4.59pm.
If you're going fishing the next best fish bite time is between 5 and 7pm.
In NZ history on this day in 1943 there was a US Navy tragedy at Paekākāriki. Ten United States Navy personnel drowned off the Kapiti Coast, north of Wellington, during a training exercise in bad weather.
In 1987 the All Blacks won the first World Cup. With Michael Jones, John Kirwan and David Kirk scoring tries, the All Blacks defeated France 29–9 at Eden Park, Auckland. Kirk became the first captain to lift the Webb Ellis Cup.
In world history on this day in 451 Roman and barbarian warriors halted Attila's army at the Catalaunian Plains in eastern France. In 1397 Denmark, Sweden, and Norway were united under one monarch. In 1756 nearly 150 British soldiers were imprisoned in the 'Black Hole' cell of Calcutta. Most died.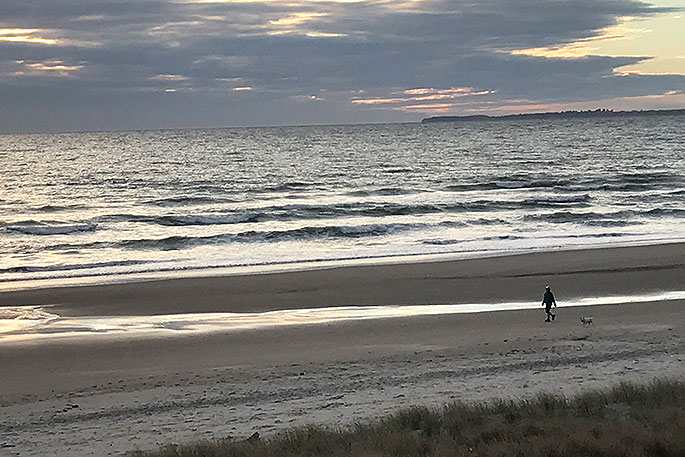 In 1793 Eli Whitney applied for a cotton gin patent. In 1819 the paddle-wheel steamship Savannah arrived in Liverpool, England, after a voyage of 27 days and 11 hours–the first steamship to successfully cross the Atlantic.
In 1837 18-year-old Victoria was crowned Queen of England. In 1963 the United States and the Soviet Union agreed to establish a hot line between Washington and Moscow.
Today is the birthday of African-American novelist Charles Chesnutt. Born in 1858 he once wrote "The workings of the human heart are the profoundest mystery of the universe.
One moment they make us despair of our kind, and the next we see in them the reflection of the divine image."
Today is also World Refugee Day when the strength, courage and perseverance of millions of refugees is commemorated.
To get involved in some of the many activities happening around the Bay, please check out our What's on page.
Have a great day!