A Papamoa mother has been left to clean up the mess once again after a car drove through her fence, damaging her property for the second time in a matter of months.
Laura Beth O'Flaherty says the most recent incident happened only two weeks ago, when a car smashed through her fence, hitting the side of her Lyn Grove property.
The crash is the second of a similar nature to have happened at the property, where Laura lives with her eight and 13-year-old son.
Laura says her house was first damaged in December last year, when a car crashed through her fence during a brawl which had erupted in the street at the time.
A woman was run over and injured during the fight.
Laura says the crash completely shattered her fence and deck inside the property.
"The first time it happened I thought, 'what is the likelihood this will ever happen again?'"
Fast-forward to the evening of August 3 and Laura says another person has yet again, driven through her fence.
"My sons were sleeping in the lounge at the time and it was around midnight when it happened.
"They came and woke me up and they thought it was an earthquake at the time, but I heard the sound of an engine taking off."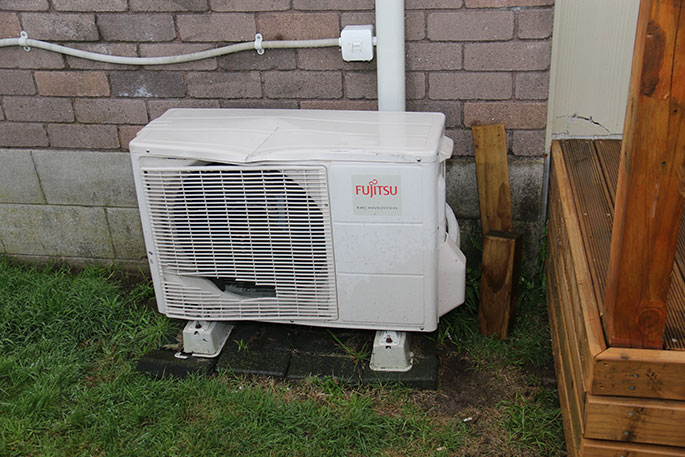 Following the crash her mum, dad and brother come around to help. They looked down the neighbouring driveway to see if they could find a damaged vehicle.
"They found a man, he was really drunk, but also apologetic and he said it was an accident."
Laura says the incident has had a huge effect on her sons, especially her youngest.
"They were too scared to sleep in the house for the night after it happened. My youngest ended up going to stay with his grandparents for the night and he still won't sleep in the lounge."
She says while her house is insured and the financial impact of the crashes are not so much an issue, it is costing her time and unnecessary stress.
"Every time this happens I end up pulled away from being at work, or attending university because I have to be home to meet builders.
"We have put a lot of time into painting the fence, and cleaning up the yard of debris which we have to do because there's children around.
"And above all it stresses me out a lot. Especially because my children are stressed too."
Laura says she doesn't believe she lives on a bad street, however the reckless behaviour of a select few may be contributing to why the incidents keep happening.
"I can't say too many bad things go on in the neighbourhood, it's mostly just a lot of people who are out in the streets doing skids.
"Every time I hear something kicking off in the street I worry, because I wonder who might get hurt or how it will end.
"It's not a bad street to live on at all but there are a lot of families and children who play out in the street and in their yards who could end up hurt.
"I'm quite lucky because I have quite a lot of space separating me from the road for when things like this happen, but there are many other houses down the street where there house either has no fence, or it's directly behind it.
"I would love to see increased police presence in our neighbourhood."