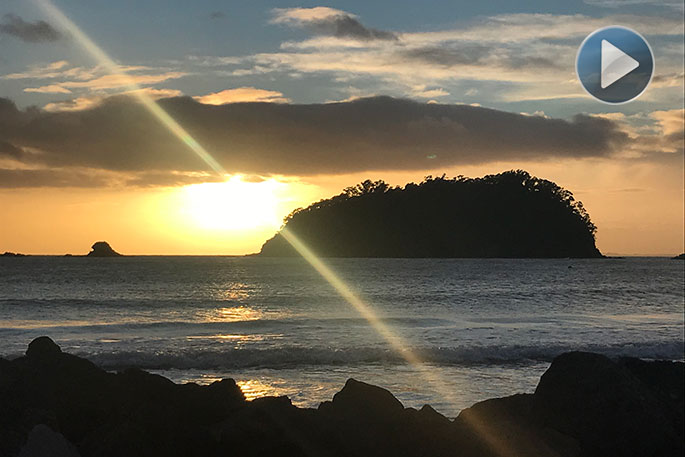 Click the image above to watch the video
In today's forecast we are expecting cloudy periods with a chance of morning showers, then becoming fine in the evening. A strong southwesterly developing during the middle of the day should be easing by nightfall.
It's a three-clothing and one-windproof layer day today with a high of 16 and an overnight low of 8 degrees. Humidity is 78 per cent.
High tide is at 9.20am and low tide is at 3.40pm. There's a sea swell of .2m with a sea temperature of 15 degrees. Sunset tonight is at 5.35pm.
If you're going fishing today the best fish bite time is between 6.30 and 10am.
In NZ history on this day in 1881 Helen Connon became the first woman in the British Empire to gain her Master of Arts degree. Her academic career started with education in Dunedin, New Zealand.
In 1945 on what became known as VJ Day, Japan's surrender following the atomic bombing of Hiroshima and Nagasaki ended the Second World War. More than 200,000 New Zealanders had served during the war and more than 11,500 had died.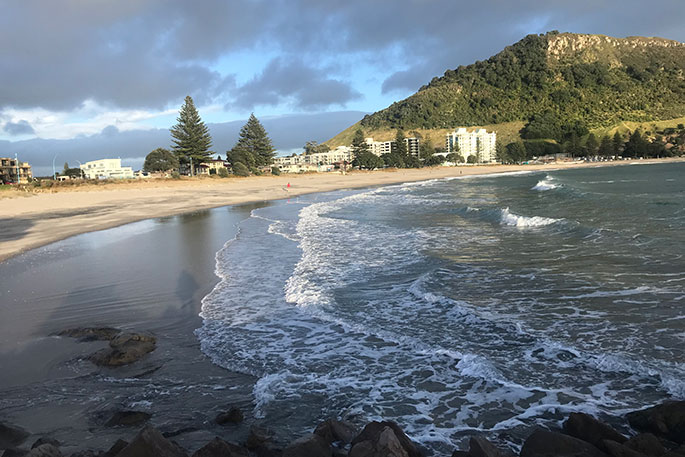 In 1951 the troopship Wahine was wrecked en route to Korea. After three decades on the Lyttelton–Wellington ferry run, and service in two world wars, the TSS Wahine was chartered by the New Zealand government to transport Kayforce troops to the Korean War. Shortly after leaving Darwin the Wahine ran aground on Masela Island in the Arafura Sea, east of Timor. There were no fatalities but the ship became a total loss.
In world history on this day in 1057 King Macbeth was killed at the Battle of Lumphanan. In 1248 the foundation stone of Cologne Cathedral, built to house the relics of the Three Wise Men, was laid.
In 1914 the Panama Canal opened to traffic. In 1939 the Wizard of Oz premiered in Los Angeles, California. In 1947 India and Pakistan gained Independence from British rule. In 1965 the Beatles played to nearly 60,000 fans at Shea Stadium in New York City, an event later regarded as the birth of stadium rock.
In 1977 the Big Ear, a radio telescope operated by Ohio State University as part of the SETI project, received a radio signal from deep space; the event is named the "Wow! signal" from the notation made by a volunteer on the project.
Today is the birthday of Napoleon Bonaparte. Born in 1769 he was a military leader and became Emperor of France from 1804-1815, and once said "A leader is a dealer in hope" and "Victory belongs to the most persevering".
To get involved in some of the many activities happening around the Bay, please check out our What's on page.
Have a great day!