Bay of Plenty MP Todd Muller is calling on the Minister for Regional Economic Development, Shane Jones, to put his money where his mouth is when it comes to fixing State Highway 2, between Tauranga and Katikati.
"It's all good and well for Mr Jones to ride into town and pay lip service to the issue, but what our community really needs to see is some action," says Todd.
"Under National our community would have seen the TNL starting construction this year, and plans for a continuous four lane expressway right through. Unfortunately the Government has been dragging their feet with the plans put on ice.
"This is New Zealand's deadliest stretch of State Highway, it is a fast growing roading corridor and is coming under increasing pressure from strong growth in commuters, tourists and freight movements".
"Between 2012 and 2016 there were 18 deaths, the highest death toll on any stretch of State Highways across New Zealand. There were also 35 serious injuries and 95 minor injuries on the same section – and that number is growing each year.
"Those killed or injured aren't just faceless numbers on a spreadsheet. For those of us who live locally they are friends, family and colleagues who never made it home to their loved ones," says Todd.
"This issue is well above politics, so I welcome Mr Jones adding his voice to the chorus of locals who have concerns about the safety of the road. I just hope his concern is translated into action on Friday when the Government release their National Land Transport Plan."
SunLive approached Labour for comment and Transport Minister Phil Twyford says work on State Highway 2 between Tauranga and Katikati is being reviewed by the NZ Transport Agency, which makes all operational decisions at arms' length from the Government.
"It's rich for the National Party to say they would have made improvements to the road had they been re-elected. Former transport minister and local MP Simon Bridges had nine years to fix the road but didn't."
"Todd Muller says this issue is "well above politics" but he is the one playing politics. Our Government has made safety the top priority of our transport policy, and have put more money into safety improvements than ever before. We are letting the experts make the right decisions about the best way to make this road safer."
MP for Bay of Plenty, Todd Muller, and National Party Transport Spokesperson, Jami-Lee Ross, will be hosting a public meeting regarding SH2 on Sunday the 16th of September, 4.30pm at the Omokoroa Settlers' Hall.
All views and voices are welcome to attend.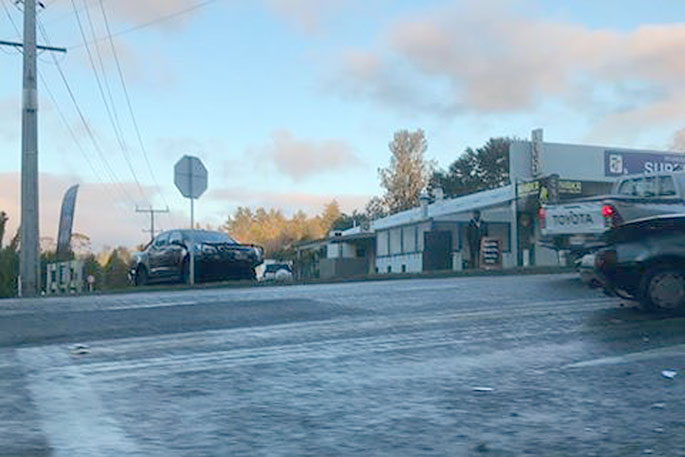 Emergency services were called to a two vehicle crash on SH2, at the Barrett Road intersection, this morning.