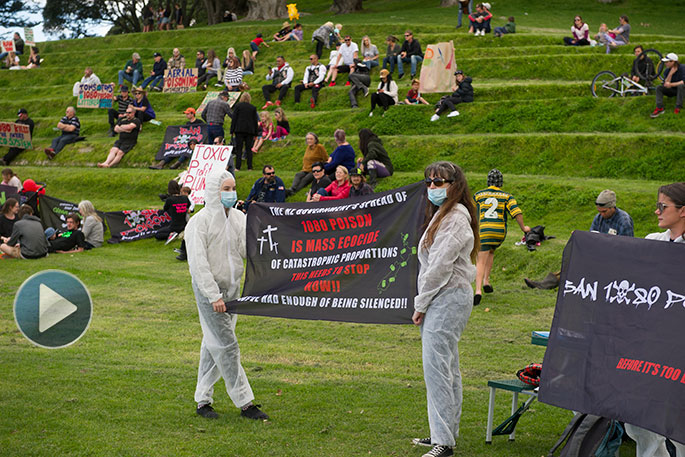 Click the image above to watch the video
Thousands of anti-1080 protesters marched across the country on Saturday imploring the Government to stop allowing the controversial poison to be used.
Protesters carrying signs reading "Ban 1080" and "It kills everything" gathered at 40 sites around New Zealand.
Outside Parliament, hundreds stood and chanted with some wearing skull and crossbones capes, chemical hazard suits and masks while others dressed in black with white crosses to symbolise the loss of the wildlife they say was killed by the poison.
One South Island group met the Wellington party at the ferry terminal then walked to Parliament at 10am as part of the nationwide Operation Ban 1080, a social media promoted demonstration against the pesticide.
Other marches were held in Mount Maunganui, Katikati, Blenheim, Christchurch, Dunedin, Hamilton, Kaikoura, Napier, Queenstown and Taupo as well as in smaller centres.
DoC, Federated Farmers and Forest and Bird all support the use of 1080 but environmental groups nationwide have been outspoken in calling for it to be banned claiming it kills native animals and birds.
Supporters say predator pest numbers are so high that without serious action some native forests would be seriously damaged.
More photos from the weekend's protest: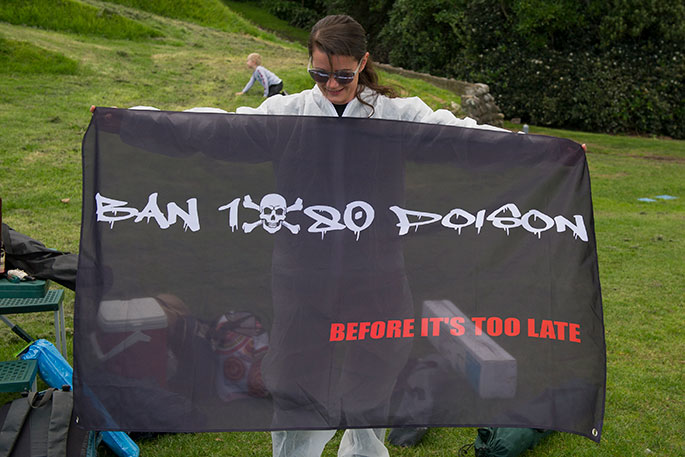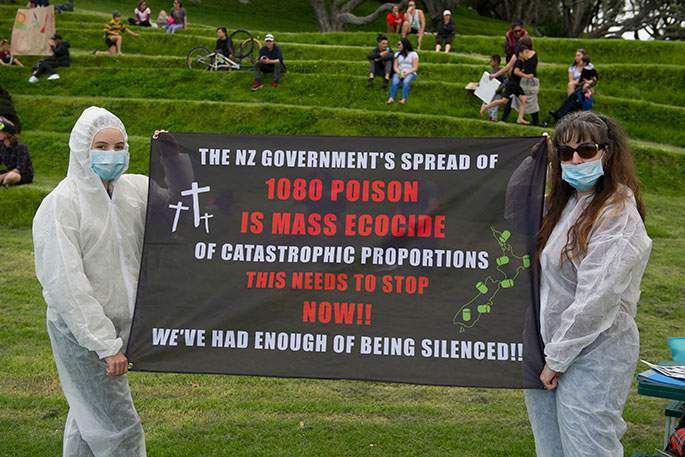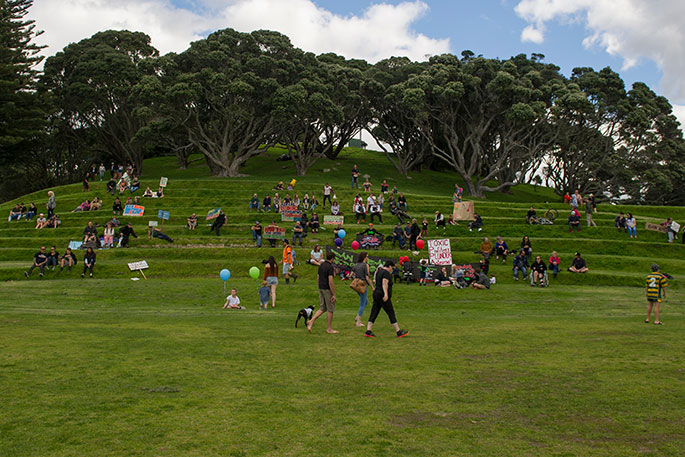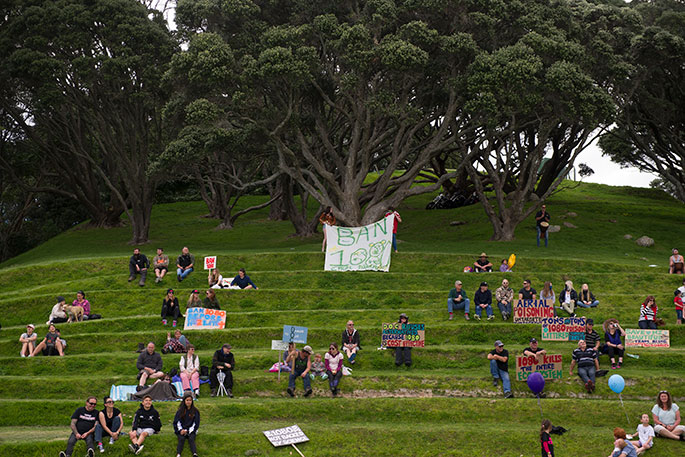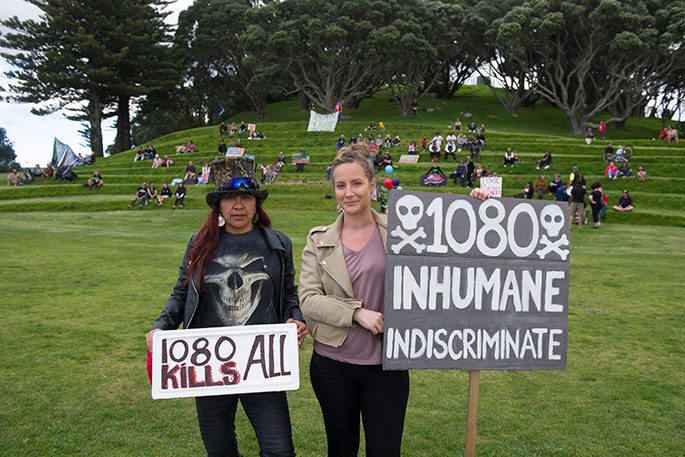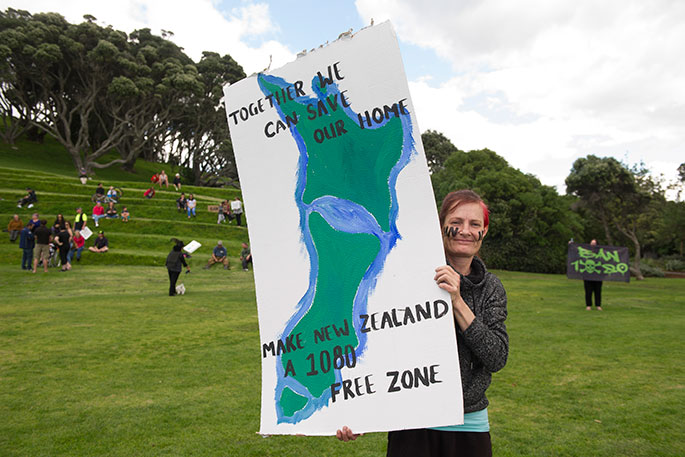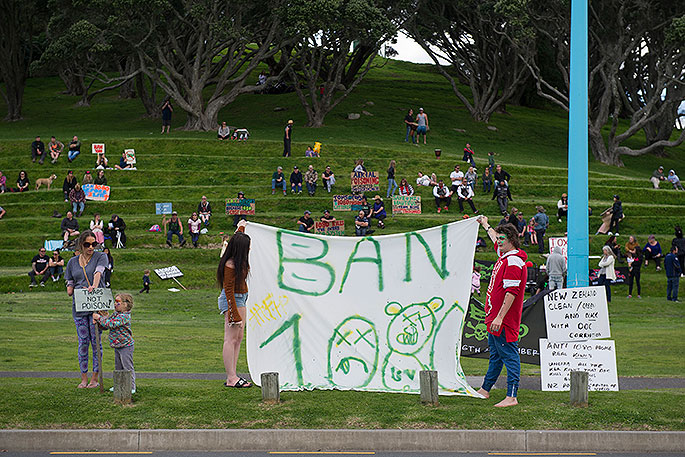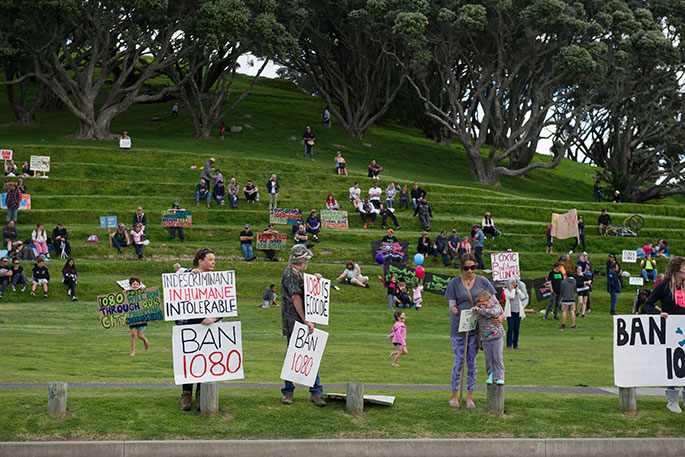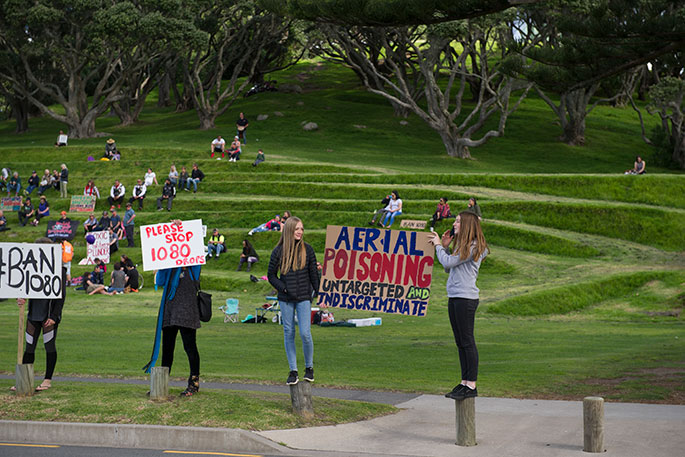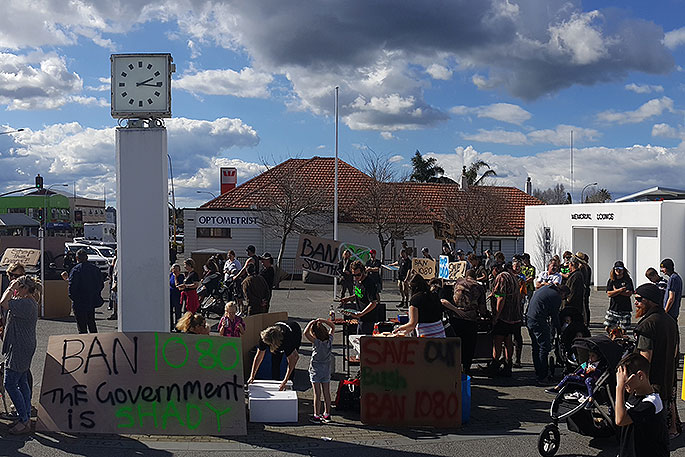 -Stuff.co.nz/Maddison Northcott and Christina Persico