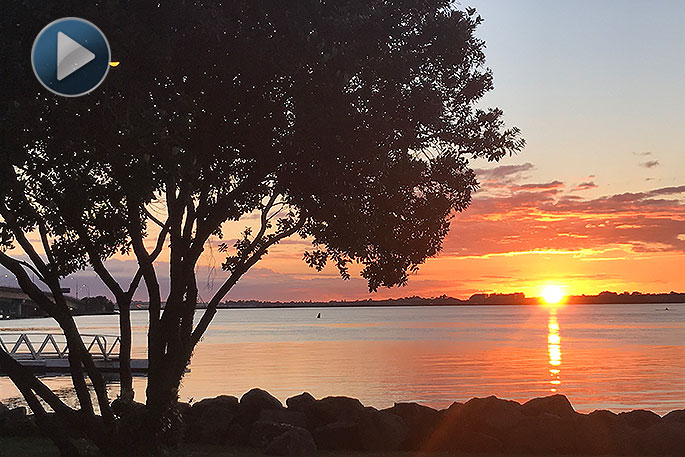 Click the image above to watch the video
Today we are expecting cloudy periods, a few evening showers, light winds and sea breezes.
It's a two-clothing layer day today with a high of 18 and an overnight low of 10 degrees. Humidity is 88 per cent.
Low tide is at 12.40pm and high tide at 7pm (Tay Street times). There's a sea swell of 0.6m and the water temperature is 16 degrees. Sunset today is at 7.21pm.
If you're going fishing, the next best fish bite time is between 11am and 1pm.
In NZ history on this day in 1941 dairy farmer Stanley Graham killed seven people in Kōwhitirangi on the South Island's West Coast.
In world history on this day in 1855 Arrow, a ship flying the British flag, was boarded by Chinese who arrested the crew, thus beginning the Second Chinese War.
In 1871 the Great Chicago Fire began in southwest Chicago, possibly in a barn owned by Patrick and Katherine O'Leary. Fanned by strong southwesterly winds, the flames raged for more than 24 hours, eventually leveling three and a half square miles and wiping out one-third of the city. Approximately 250 people were killed in the fire; 98,500 people were left homeless; 17,450 buildings were destroyed.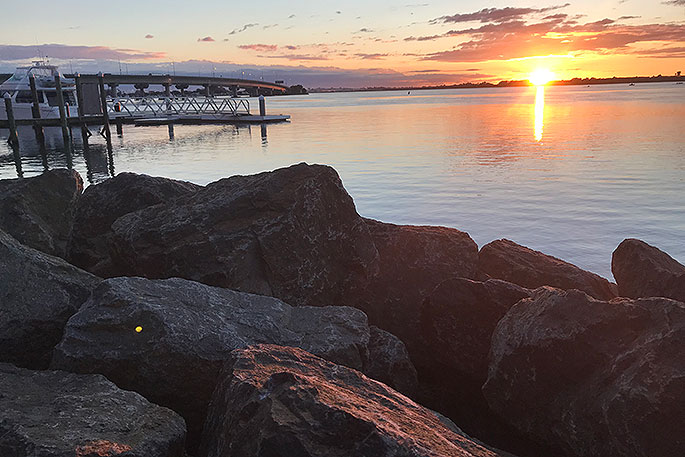 In 1922 Lillian Gatlin became the first woman pilot to fly across the United States. In 1932 the Indian Air Force was established.
Today is the birthday of civil rights leader Jesse Jackson, civil rights leader. Born in 1941, he once said "Leadership has a harder job to do than just choose sides. It must bring sides together." and "At the end of the day, we must go forward with hope and not backward by fear and division."
To get involved in activities and events, please check out the What's on page on the SunLive website.
Have a great day!