UPDATED 2.37PM: A vehicle hitting a barrier on State Highway 2 is being attributed as the cause of major traffic delays this afternoon.
Police were called to the single-vehicle crash on the highway between Tauranga and Bethlehem just after 1.30pm.
A police spokesperson says there was a crash here, a car hit a barrier.
"An officer was nearby at the time and attended.
"An ambulance was requested for the single occupant of the vehicle."
EARLIER:
Traffic is at a standstill on State Highway 2, between Tauranga and Bethlehem, this afternoon.
A SunLive reader has emailed in to says there is a lot of sirens going off in the Bethlehem area.
"The expressway to Bethlehem is at a standstill back to Cameron Road."
A caller to the 0800 SUNLIVE news hotline says there has been a crash near the off-ramp.
SunLive has contacted police for more information and will update this story as soon as we have something more.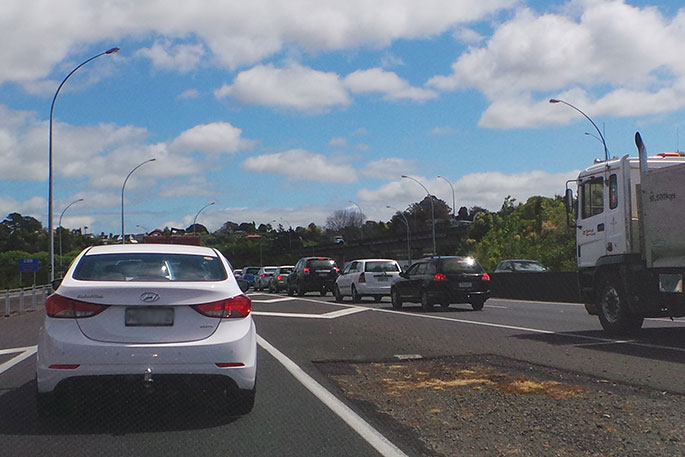 At the scene?
Call 0800 SUNLIVE or email photos to newsroom@thesun.co.nz