"I don't want it to live, to be honest. I'd rather it go gracefully and in one piece."
So Ben Critchley will do just that, by giving his '98 Toyota Corolla the ending it deserves at the Tauranga Demolition Derby on November 17 at Baypark.
The pre-loved station wagon is what Ben describes as being a "family heirloom", as it was formerly owned by his grandfather, Stewart MacDougall, or 'Grannut' as he's known to the family.
He says the car is "uniquely Grannut", equipped with tell-tale signs of his handiwork including duct-tape patchwork on its upholstery, custom-built bumpers and some DIY panel beating work.
"It's always looked sort of dodgy," says Ben. "The front bumper was always dented and he used to cover the dents with house paint and bog, along with everything else."
The car holds a lot of history. Ben learned to drive in it around 20 years ago, and when it came into his possession, he gave it a facelift that included new brakes and a good clean-up inside.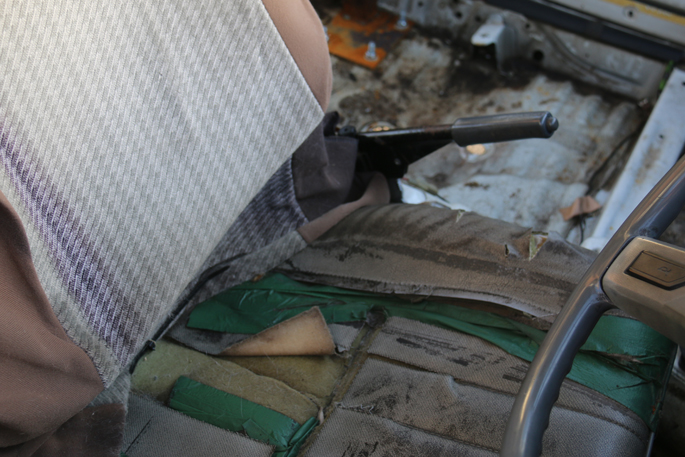 "He had it for quite some time, and I bought it off the family when he passed away about four to five years ago. I have used it since to get from A to B.
"It had just failed its last warrant and I wanted something a bit more modern, so I decided to give it this end.
"This is something I think Grannut would've really loved for it. He loved the race track and he and my grandmother were at the speedway most weekends back when it was at Matanui Street."
His grandfather, and his car, were well-known throughout Tauranga, says Ben.
"A lot of people recognise the car," he says. "He used to work at the Bayfair Community Gardens twice a week, and he'd drive the shuttle bus for the Mount RSA.
"He was in his 70s and 80s, driving around people in their 60s, but he loved it."
Ben says the car isn't the only thing handed down to him from his grandfather. He inherited his trade too.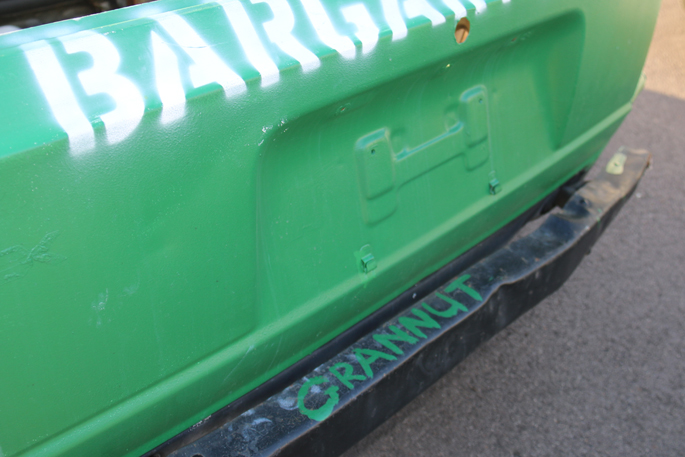 "He did gantry work, and I'm the third generation in our family doing it now. I'm the first one to go out on my own.
"Grannut used to take the car down to the racetrack on the back of his bin truck, so when I take this one down to the derby, I'll put it on the back of my truck too."
This year's derby will be the third Ben has driven in, and he says many family members have planned to come along and watch the car in action for the last time.
"It's going to be pretty exciting, but it's starting to get a bit nerve-wracking. I'm the type of guy that's all good until the last minute."
Though the car is officially coming to its end he says it still has some kick left in it.
"The engine is actually still okay, and apparently you can't find these anymore, at least not the diesel versions.
"They don't die they just keep going, either that or the whole car just gets scrapped.
"I'll probably take it to the scrap man myself after I've been in the derby, you get a bit of money back from the metal which will cover half the entry fee."
To get the car derby-ready the whole family has helped to decorate it, after Ben gutted out the carpet and roof lining, all the door trims and its glass.
The pieces were conveniently able to be scrapped into one of his bins.
"That's one of the perks of the jobs," he says. "I'm glad I can do something that'd make Grannut proud.
"The sad thing is, when I went out alone with my business he wasn't alive so he didn't get to see me doing this fulltime.
"As long as you talk about him he's still alive."